Chamizo Climbs to No.1 in World Freestyle Rankings, 4 Russians Top Rankings
Wednesday, August 1, 2018 - 03:54 By United World Wrestling Press
CORSIER-SUR-VEVEY (Aug. 1) -- Two-time world champion Frank CHAMIZO (ITA) rose four spots to No.1 at 74kg in the August 2018 Ranking Series for freestyle wrestling. 
Chamizo, a world champion last year at 70kg, recently captured a gold medal at the Yasar Dogu with a criteria victory (10-10) over returning world champion Jordan BURROUGHS (USA), avenging a loss from May. Chamizo won a European bronze medal in May, with his lone loss coming to Soner DEMIRTAS (TUR) in the semifinals. 
Russia leads the pack with four wrestlers ranked No.1 in freestyle. No other country has multiple top-ranked wrestlers in the freestyle rankings. Russia's No.1-ranked wrestlers include Zavur UGUEV (57kg), Ilias BEKBULATOV (65kg), Akhmed GADZHIMAGOMEDOV (79kg) and Vladislav BAITCAEV (97kg).
Both Uguev and Bekbulatov won gold medals at the Yarygin Grand Prix and Dan Kolov-Nikola Petrov tournaments, and both finished as silver medalists at the European Championships. Gadzhimagomedov won a gold at the European Championships, as well as gold medals at the Yarygin Grand Prix and Kolov-Petrov tournaments. Baitcaev claimed his first European title earlier this year, and was also a World Military champion.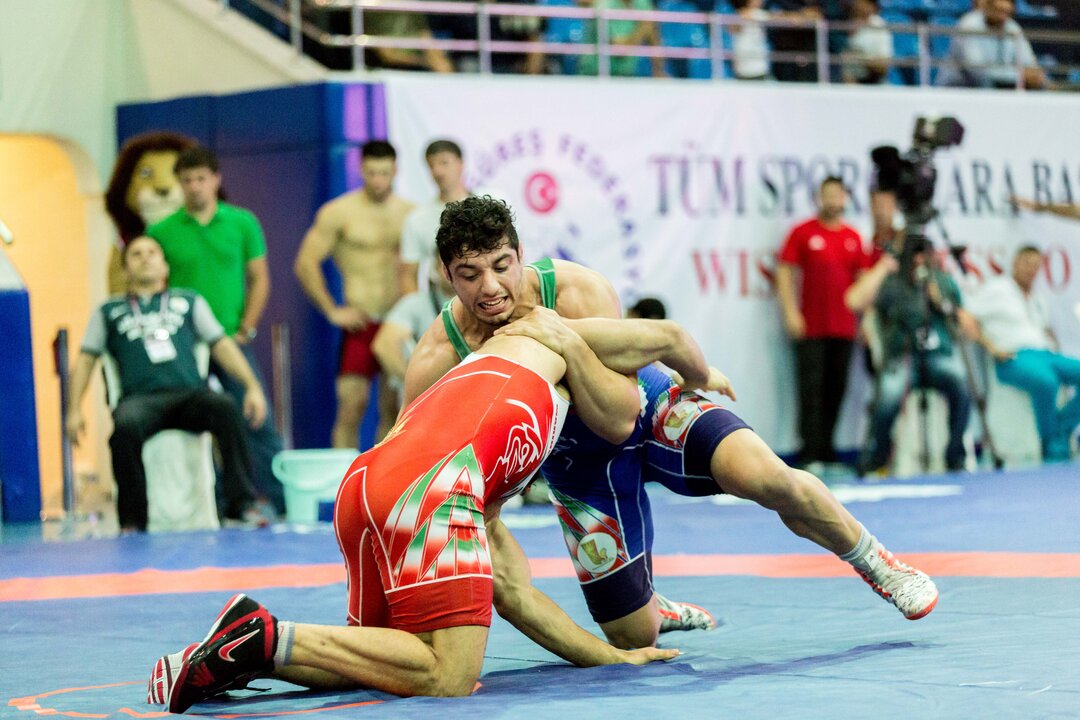 Fresh off winning a gold medal at the Yasar Dogu, Mohammadjavad EBRAHIMIZIVLAEI (IRI) sits atop the world rankings at 92kg. He won his Yasar Dogu gold by narrowly defeating fellow Iranian Alireza KARIMIMACHIANI on criteria. Earlier this year Ebrahimizivlaei won a gold medal at the Asian Championships.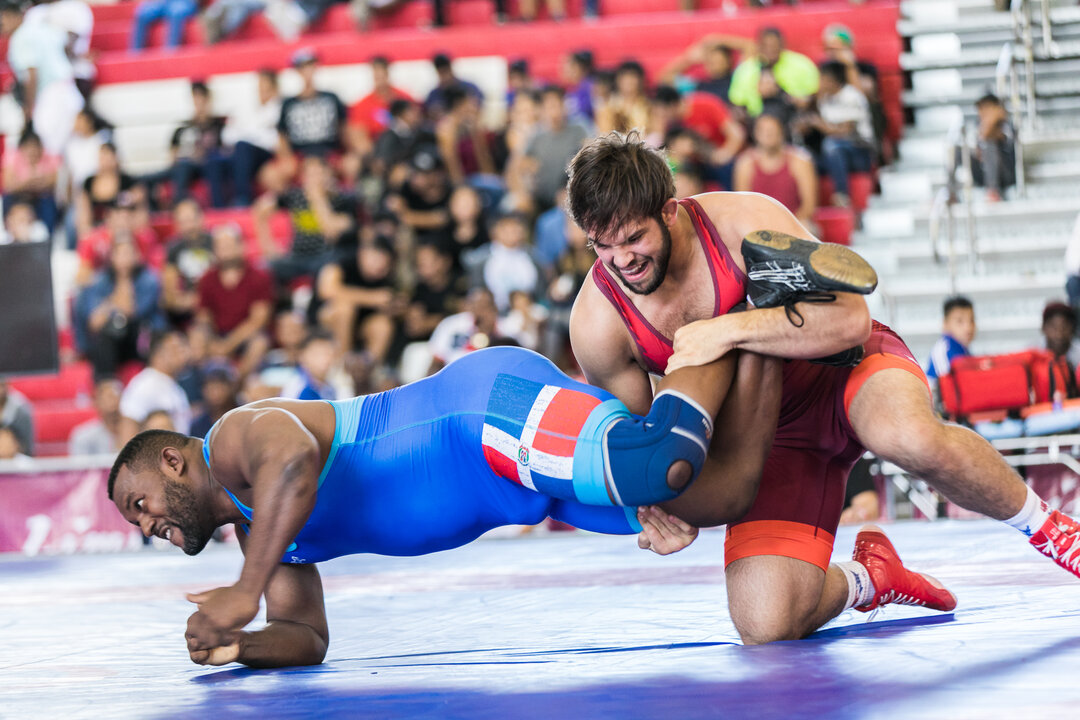 Nicholas GWIAZDOWSKI (USA) holds his No.1 ranking at 125kg after winning a bronze medal at the Yasar Dogu this past weekend. Gwiazdowski, a returning world bronze medalist, won a Pan American gold medal in May and an Ivan Yarygin Grand Prix gold in January. 
Other top-ranked freestyle wrestlers include Asian bronze medalist Abbos RAKHMONOV (UZB) at 61kg, Andriy KVYATKOVSKYY (UKR) at 70kg and Fatih ERDIN (TUR) at 86kg.
The final Ranking Series event is the Medved, which takes place Sept. 14-16 in Minsk, Belarus.
For more on the Ranking Series format, be sure to check out this article. 
View all the rankings on United World Wrestling's homepage.
57kg
1. Zavur UGUEV (RUS) // 42 Points
2. Thomas GILMAN (USA) // 36 Points
3. Suleyman ATLI (TUR) // 32 Points
4. Tsogbadrakh TSEVEENSUREN (MGL) // 32 Points
5. Khuresh Ool DONDUK OOL (RUS) // 30 Points
61kg
1. Abbos RAKHMONOV (UZB) // 49 Points
2. Gadzhimurad RASHIDOV (RUS) // 42 Points
3. Beka LOMTADZE (GEO) // 41 Points
4. Mirjalal HASAN ZADA (AZE) // 31 Points
5. Nurislam (Artas) SANAYEV (SANAA) (KAZ) // 24 Points
65kg
1. Ilias BEKBULATOV (RUS) // 45 Points
2. Bajrang BAJRANG (IND) // 45 Points
3. Daulet NIYAZBEKOV (KAZ) // 40 Points
4. Mehran Akbar NASIRIAFRACHALI (IRI) // 39 Points
5. Selahattin KILICSALLAYAN (TUR) // 39 Points
70kg
1. Andriy KVYATKOVSKYY (UKR) // 51 Points
2. Magomed KURBANALIEV (RUS) // 44 Points
3. Zurabi IAKOBISHVILI (GEO) // 43 Points
4. Taimuraz SALKAZANOV (SVK) // 35 Points
5. Mustafa KAYA (TUR) // 31 Points
74kg
1. Frank CHAMIZO (ITA) // 44 Points
2. Bekzod ABDURAKHMONOV (UZB) // 37 Points
3. Daniyar KAISANOV (KAZ) // 37 Points
4. Mandakhnaran GANZORIG (MGL) // 32 Points
5. Dovletmyrat ORAZGYLYJOV (TKM) // 30 Points
79kg
1. Akhmed GADZHIMAGOMEDOV (RUS) // 42 Points
2. Jabrayil HASANOV (AZE) // 36 Points
3. Rashid KURBANOV (UZB) // 31 Points
4. Kyle Douglas DAKE (USA) // 30 Points
5. Muhammet Nuri KOTANOGLU (TUR) // 30 Points
86kg
1. Fatih ERDIN (TUR) // 76 Points
2. David TAYLOR III (USA) // 62 Points
3. Artur NAIFONOV (RUS) // 46 Points
4. Sandro AMINASHVILI (GEO) // 41 Points
5. Yurieski TORREBLANCA QUERALTA (CUB) // 37 Points
92kg
1. Mohammadjavad EBRAHIMIZIVLAEI (IRI) // 51 Points
2. Abdulrashid SADULAEV (RUS) // 41 Points
3. Serdar BOKE (TUR) // 40 Points
4. Irakli MTSITURI (GEO) // 32 Points
5. Anzor URISHEV (RUS) // 29 Points
97kg
1. Vladislav BAITCAEV (RUS) // 38 Points
2. Elizbar ODIKADZE (GEO) // 37 Points
3. Magomed Idrisovitch IBRAGIMOV (UZB) // 36 Points
4. Mojtaba Mohammadshafie GOLEIJ (IRI) // 35 Points
5. Murazi MCHEDLIDZE (UKR) // 31 Points
125kg
1. Nicholas GWIAZDOWSKI (USA) // 48 Points
2. Danylo KARTAVYI (UKR) // 40 Points
3. Geno PETRIASHVILI (GEO) // 37 Points
4. Muradin KUSHKHOV (RUS) // 35 Points
5. Zolboo NATSAGSUREN (MGL) // 35 Points