Cuba Impresses, USA Captures Women's Team Title at #PanAm2018
Sunday, May 6, 2018 - 04:44 By Taylor Miller
LIMA (May 5) – A country on the rise in all styles, Cuba snagged five medals—two gold, one silver and two bronze—in the final day of women's competition en route to a third-place team finish at the 2018 Pan American Championships in Lima, Peru, on Saturday night.
Leading the way for the Cuban squad was 2017 Junior World silver medalist and U23 bronze medalist Yudari SANCHEZ RODRIGUEZ, who had a fiery back-and-forth match with Soleymi Antonieta CARABALLO HERNANDEZ (VEN). Between the two, 22 points were scored with Sanchez coming out on top 14-8.
Also picking up gold for Cuba was six-time Pan Am medalist and 2013 champion Yaquelin ESTORNELL ELIZASTIGUE. A bronze-medal winner at the prestigious Ivan Yarygin Memorial, Estornell capped off her day, outlasting 2016 Pan Am champion Lais NUNES DE OLIVEIRA (BRA), 5-4.
USA ran away with the team title, scoring 198 points. Second-place Canada tallied 155 points, followed by third-place Cuba with 106 points.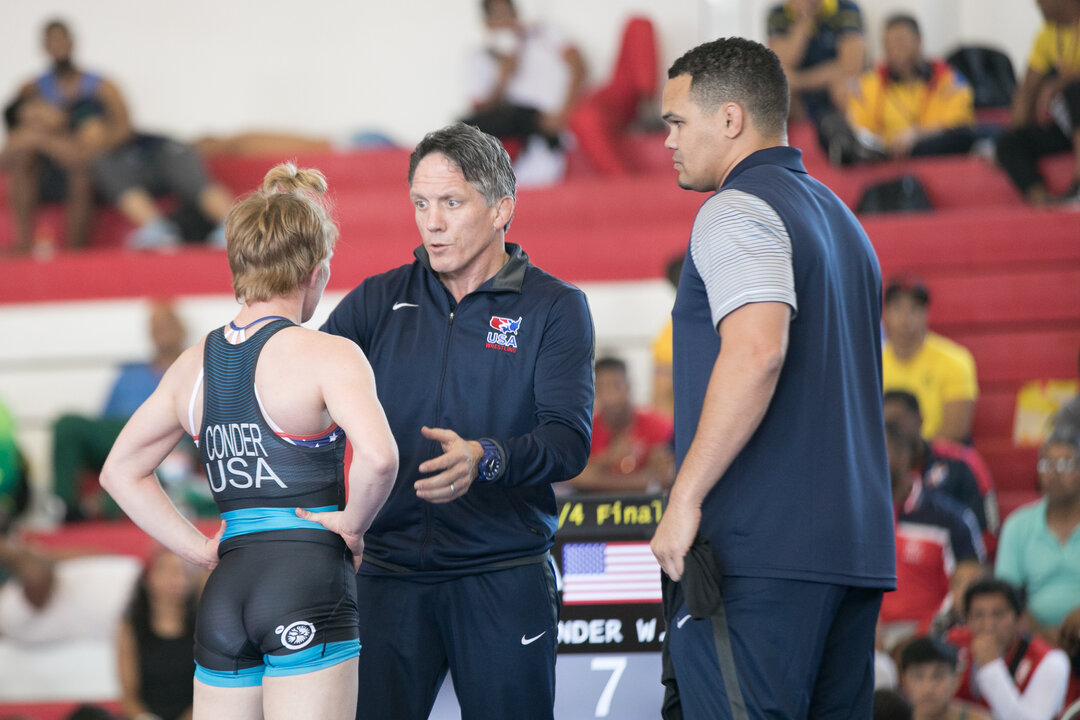 Coming away with gold for USA in women's freestyle was Whitney CONDER (USA) at 50 kg, Sarah HILDEBRANDT (USA) at 53 kg and Adeline GRAY (USA) at 76 kg.
A 2014 World Military silver medalist, Conder lit up the 50 kg bracket, convincingly emerging victorious in all three of her matches on the day. In the finals, she took out past Olympian Carolina CASTILLO HIDALGO (COL), 9-0, to put an exclamation point on her tournament.
Winning her third Pan Am title was Hildebrandt, who teched Luisa Elizabeth VALVERDE MELENDRES (ECU). Earlier in the day, Hildebrandt had three first-period falls to advance to the 53 kg finals.
Gray, a three-time World champion, claimed her first gold medal at the Pan American Championships in dominant fashion, winning all of her bouts by fall. In the heavyweight final, she led Andrea OLAYA GUTIERREZ (COL), 10-1, before getting the pin at the 4:49 mark.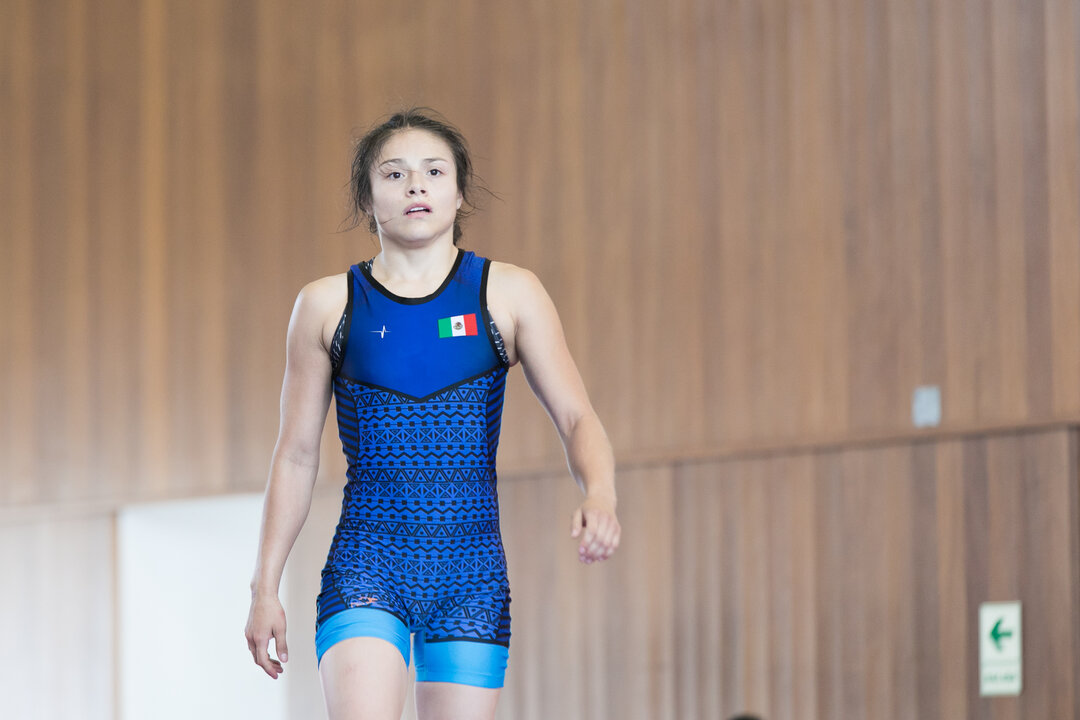 The final women's champion of the night was 2016 Pan Am bronze winner Alejandra ROMERO BONILLA (MEX), who edged out 2017 Junior World silver medalist Lianna MONTERO HERRERA (CUB) with a 2-2 win on criteria for the crown at 57 kg.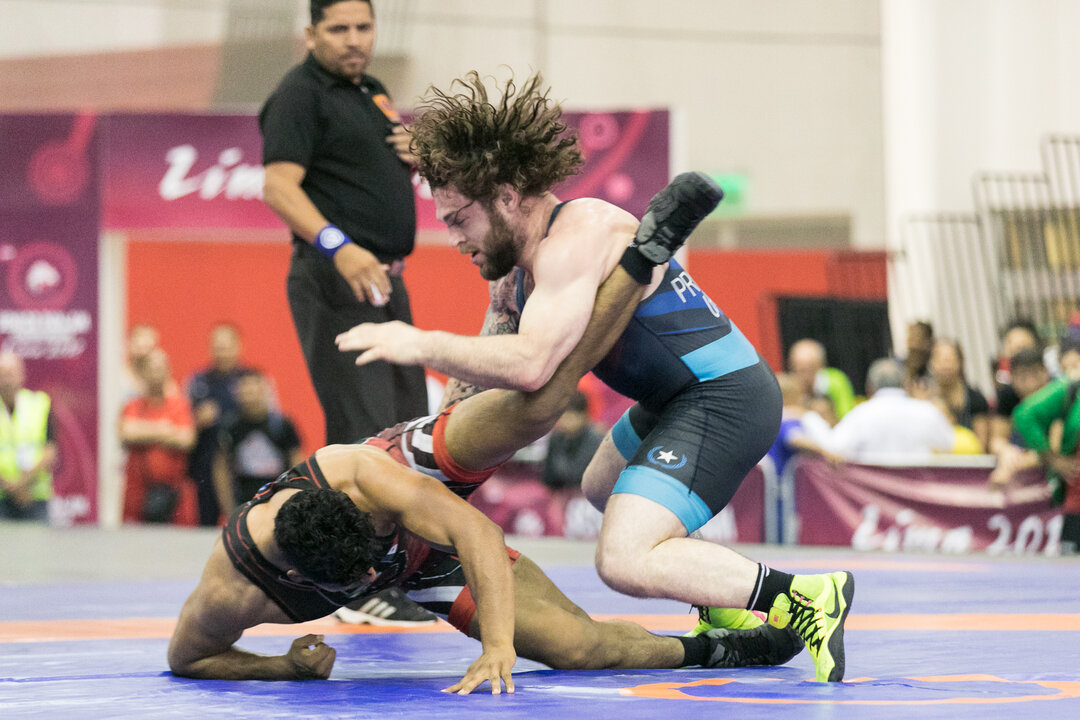 In the two men's freestyle weights that were competed on Saturday, both had U.S. winners, including 2017 Junior World champion Mark HALL at 79 and two-time Olympian Ben PROVISOR at 92 kg.
Provisor collected two medals at the tournament as he earned bronze in Friday's Greco-Roman competition.
The tournament continues tomorrow at 11 a.m. ET with the remaining men's freestyle weights (57, 61, 65, 70, 74, 86, 97 and 125). Fans can watch live on unitedworldwrestling.org.
WOMEN'S FREESTYLE RESULTS
50 kg
GOLD - Whitney CONDER (USA) df. Carolina CASTILLO HIDALGO (COL), 9-0
BRONZE - Mariana DIAZ MUNOZ (MEX) df. Jacqueline Del Rocio MOLLOCANA ELENO (ECU), 3-2
BRONZE - Jade Marie DUFOUR (CAN) df. Evelin del Carmen SOSA (ARG), 14-2
53 kg
GOLD - Sarah Ann HILDEBRANDT (USA) df. Luisa Elizabeth VALVERDE MELENDRES (ECU), 10-0
BRONZE - Betzabeth Angelica ARGUELLO VILLEGAS (VEN) df. Kristina Katelyn MCLAREN (CAN), 4-3
BRONZE - Lilianet DUANES ANDRES (CUB) df. Dannia Stefanny FIGUEROA DUQUE (COL), 4-3
57 kg
GOLD - Alejandra ROMERO BONILLA (MEX) dec. Lianna de la Caridad MONTERO HERRERA (CUB), 2-2
BRONZE - Alexandria Rebekkah TOWN (CAN) df. Yessica Coraima OVIEDO PEREZ (DOM), 10-0
BRONZE - Michaela Hope BECK (USA) win by forfeit Nes Marie RODRIGUEZ TIRADO (PUR)
62 kg
GOLD - Yaquelin ESTORNELL ELIZASTIGUE (CUB) df. Lais NUNES DE OLIVEIRA (BRA), 5-4
BRONZE - Kayla Colleen Kiyoko MIRACLE (USA) df. Linda MORAIS (CAN), 6-1
BRONZE - Jackeline RENTERIA CASTILLO (COL) df. Karla Johanna CAMPOS GONZALEZ (ECU), 12-1
68 kg
GOLD - Yudari SANCHEZ RODRIGUEZ (CUB) df. Soleymi Antonieta CARABALLO HERNANDEZ (VEN), 14-8
BRONZE - Yanet Ursula SOVERO NINO (PER) df. Temitope Lydia OGUNJIMI (CAN), 7-4
BRONZE - Leonela Aleyda AYOVI PARRAGA (ECU) df. Diana Paulina MIRANDA GONZALES (MEX), 3-1
76 kg
GOLD - Adeline Maria GRAY (USA) df. Andrea Carolina OLAYA GUTIERREZ (COL), fall 4:49
BRONZE - Andrimar Daniela LAZARO DIAZ (VEN) df. Gracelynn DOOGAN (CAN), 8-2
BRONZE - Mabelkis CAPOTE PEREZ (CUB) win by injury default Aline DA SILVA FERREIRA (BRA)
MEN'S FREESTYLE RESULTS
79 kg
GOLD - Mark John HALL II (USA) df. Ethan Adrian RAMOS (PUR), 6-0
BRONZE - Santiago MARTINEZ RESTREPO (COL) win by forfeit Rashji Leonardo MACKEY (BAH)
BRONZE - Shawn Kenneth DAYE FINLEY (CAN) df. Marcos Roberto QUESADA MARTINEZ (PER), fall 1:13
92 kg
GOLD - Benjamin Errol PROVISOR (USA)
SILVER - Esdras Carlos LOPEZ PEREZ (MEX)
BRONZE - Dalton James WEBB (CAN)