Lalovic: Indian Athletes Unaffected, Protocol Being Followed
Tuesday, March 5, 2019 - 18:24 By United World Wrestling Press
Statement from United World Wrestling president, Nenad Lalovic:
I would like to clarify United World Wrestling's position in response to the recent news report pertaining to the Wrestling Federation of India. 
United World Wrestling this week sent a letter to all its National Federations to communicate that following recent world sporting events, the current climate in India is sensitive for hosting competitions.
The standard protocol for all UWW events is for host nations and organizing committees to allow willing and eligible nations be able to participate in our events. This has not changed, and the communication is not exceptional. Also, in no way was the communication meant to impact any Indian wrestlers seeking to compete at upcoming UWW events, as they are unaffected.
I have reached out to Ashok Kumar of the Wrestling Federation of India, a 1S referee, and ensured him that we look forward to working with India to continue growing wrestling. He was grateful I made direct contact and clarified any miscommunications that may have occurred.
India is a nation where wrestling is popular, and we have high hopes for the success of their wrestlers and national federation.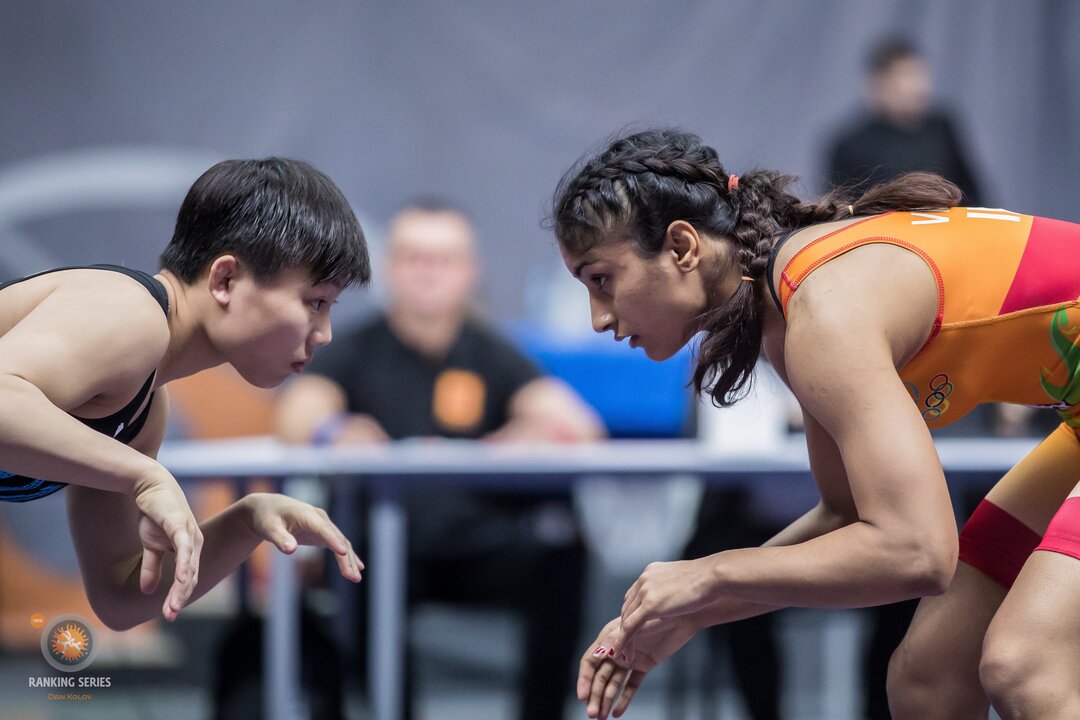 Star Indian wrestler Vinesh PHOGAT (IND) in the finals of last weekend's Dan Kolov Ranking Series event in Ruse, Bulgaria (Photo: Sachiko Hotaka)