Maryanyan, Chekhirkin Headline Greco Semifinalists at European Games
Friday, June 28, 2019 - 11:28 By United World Wrestling Press
MINSK, Belarus (June 28) - A pair of returning world champions for Russia were among the dozen wrestlers to reach the semifinals on the opening day of Greco-Roman competition at the European Games in Minsk, Belarus.
Russian wrestlers Stepan MARYANYAN (60kg) and Aleksandr CHEKHIRKIN (77kg), world champions in Budapest, advanced to tonight's semifinals in Greco-Roman.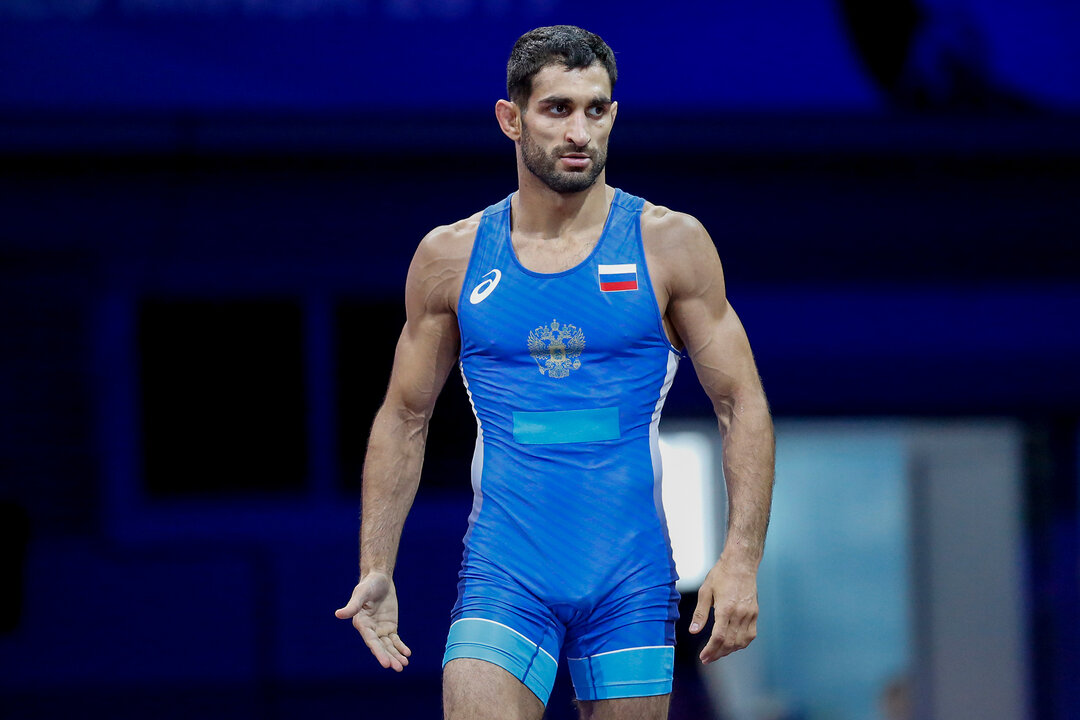 Maryanyan, a European Games champion in 2015, faced some stiff competition in the opening session. In his first match, he wrestled returning world silver medalist and European champion Victor CIOBANU (MDA). The 27-year-old Russian proved to be too much for Ciobanu as he picked up a 9-1 technical superiority in the first period. 
Next up for Maryanyan was two-time junior world champion Kerem KAMAL (TUR). Maryanyan grinded out a 5-2 victory over Kamal. Tonight in the semifinals he will face Zhora ABOVIAN (UKR), who defeated 2013 world champion Ivo ANGELOV (BUL) in the quarterfinals.  Dato CHKHARTISHVILI (GEO), a 2016 junior world champion, will battle Erik TORBA (HUN) in the other semifinal at 60kg.
Chekhirkin was pushed in his first match against Daniel ALEKSANDROV (BUL), but prevailed 3-3 on criteria. He then shut out world No. 8 Alex KESSIDIS (SWE) 6-0 I the quarterfinals. Chekhirkin faces Yunus BASAR (TUR) in the 77kg semifinals.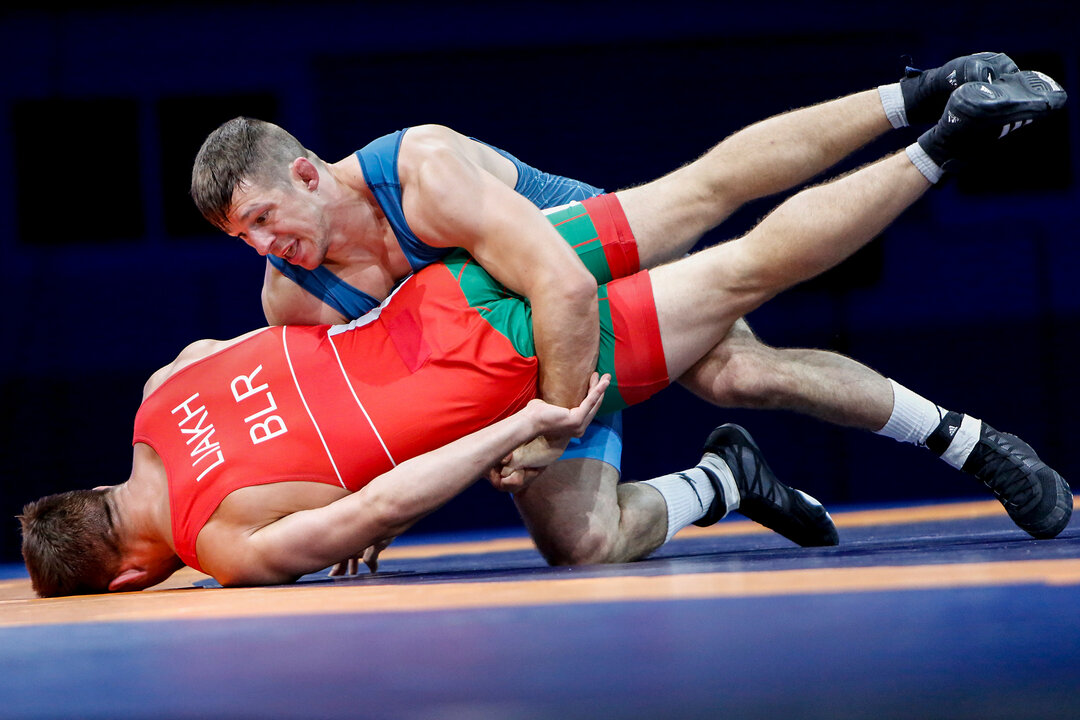 Tamas LORINCZ (HUN), a 2012 Olympic silver medalist and three-time world medalist, reached the semifinals at 77kg with a 10-2 technical superiority in his first match followed by a 3-1 quarterfinal win over Pavel LIAKH (BLR).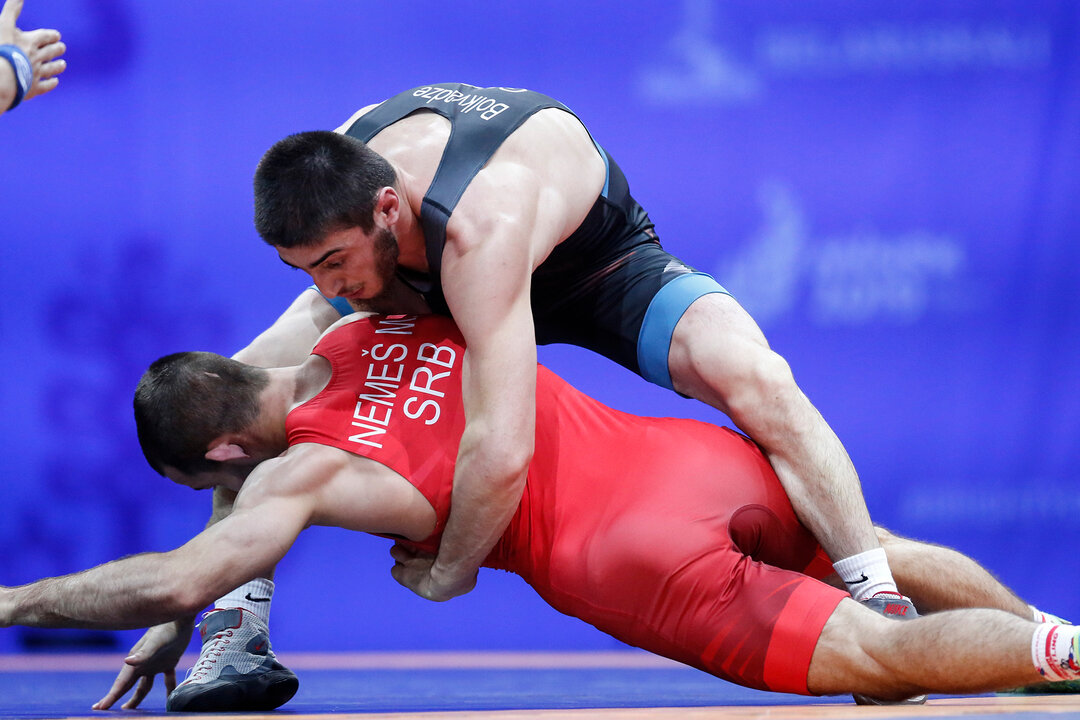 At 67kg, Shmagi BOLKVADZE (GEO), a U23 world champion and junior world champion, earned his spot in the semifinals with a 2-0 win in the quarterfinals over world No.7 Mate NEMES (SRB). He meets Karen ASLANYAN (ARM), a gold medalist at the Henri Deglane Challenge, in the semifinals.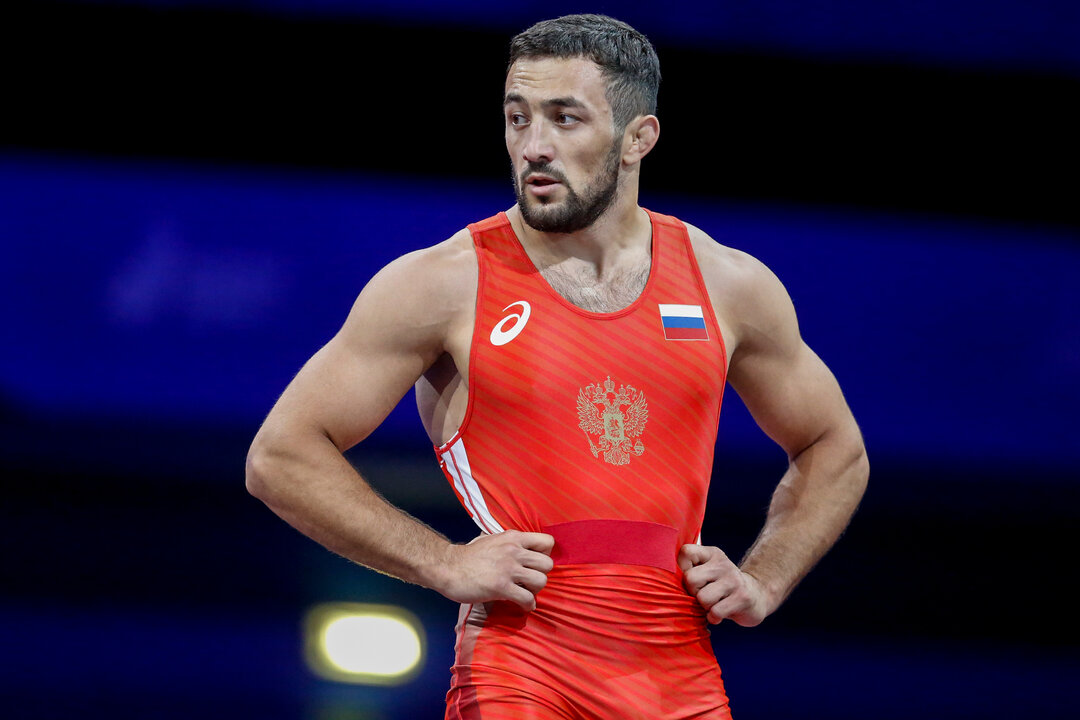 Zaur KABALOEV (RUS) edged Soslan DAUROV (BLR) on criteria to reach the semifinals at 67kg, where he will face Oleksii KALINICHENKO (UKR).
Russia has the most semifinalists on Friday with three. Ukraine, Hungary, Georgia and Armenia all have a pair of semifinalists, while Turkey has one. 
SEMIFINAL MATCHUPS
Greco-Roman
60kg
Zhora ABOVIAN (UKR) vs. Stepan MARYANYAN (RUS)
Erik TORBA (HUN) vs. Dato CHKHARTISHVILI (GEO) 
67kg
Oleksii KALINICHENKO (UKR) vs. Zaur KABALOEV (RUS)
Shmagi BOLKVADZE (GEO) vs. Karen ASLANYAN (ARM)
77kg
Yunus BASAR (TUR) vs. Aleksandr CHEKHIRKIN (RUS) 
Tamas LORINCZ (HUN) vs. Karapet CHALYAN (ARM)