Olympic Champions Attract Gold, Attention at 2nd European Games in Minsk
Monday, July 1, 2019 - 15:08 By Tim Foley
International Olympic Committee President Thomas Bach and UWW President Nenad Lalovic, along with members of the UWW Bureau, take in the action at the European Games on Sunday in Minsk, Belarus.
MINSK, Belarus (July 1) – The second European Games attracted the best athletes from the continent, and nowhere was that clearer than the wrestling mats where a number of defending Olympic champions and medalists came to Minsk in search of a Euro Games gold.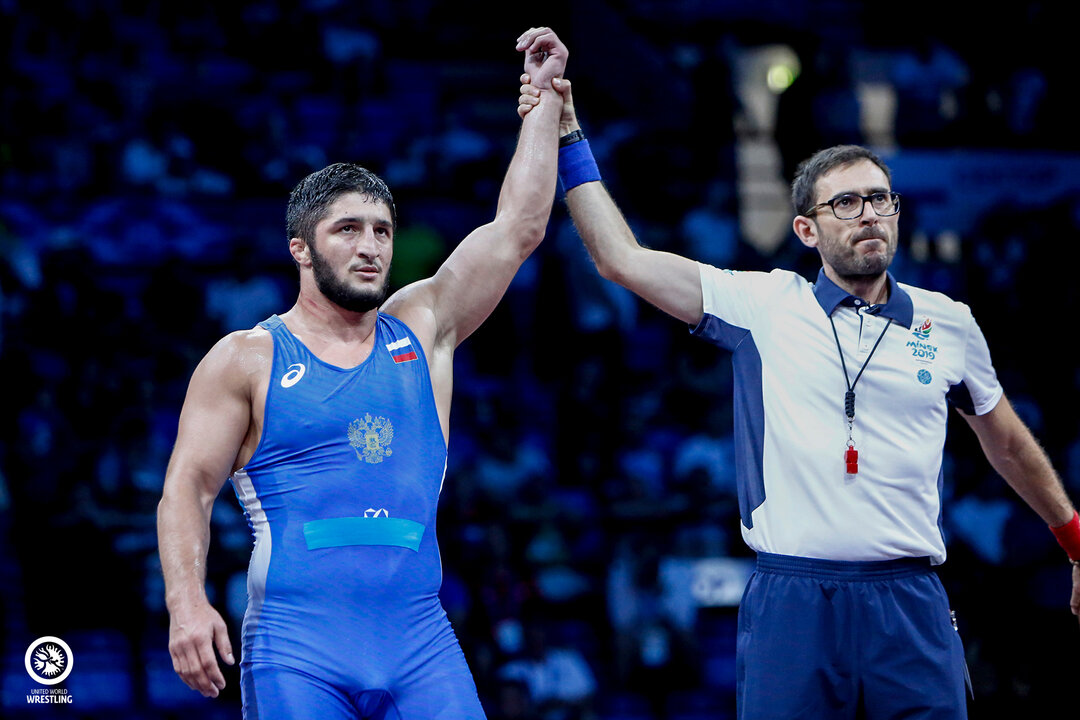 Perhaps no star shone brighter than Olympic champion Abdulrashid SADUALEV (RUS) the defending 97kg world champion and 86kg Olympic champion from Rio 2016. Arguably the sport's most recognizable name, the athletic Sadulaev cruised to a 97kg Europeans Games title on day three, upending Azerbaijan's Nurmagomed GADZHIYEV (AZE).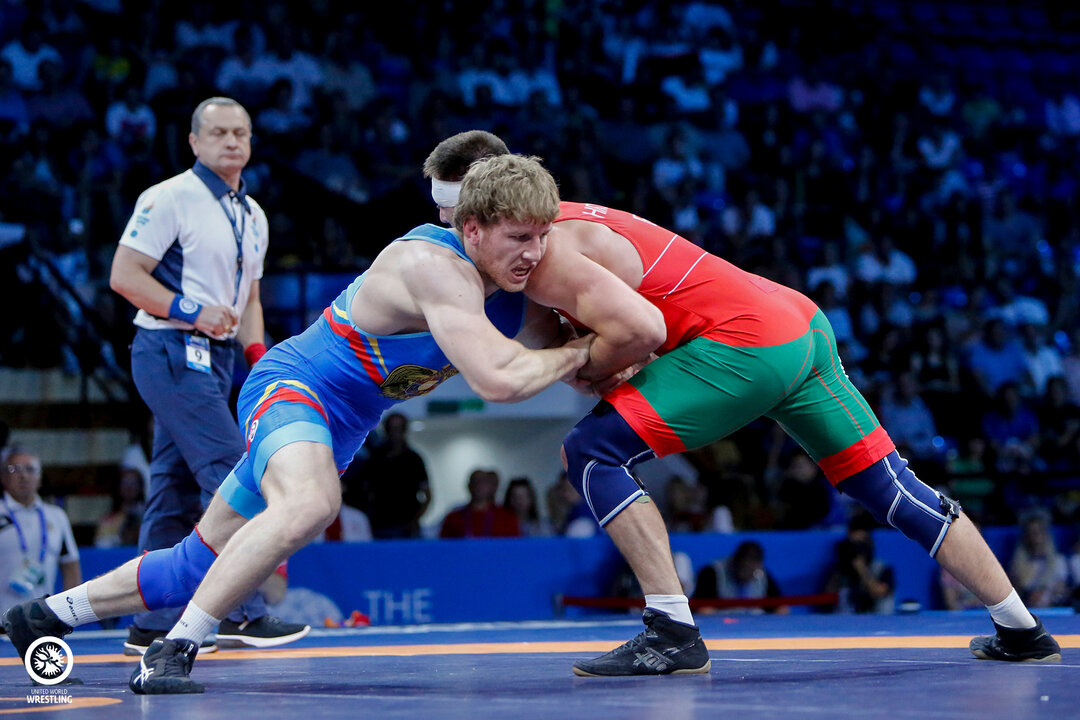 In addition to their on-the-mat dominance, wrestling's stars also attracted off-the-mat dignitaries. IOC president Thomas Bach was in attendance Sunday night as 2016 Olympic champion Artur ALEKSANYAN (ARM) lifted and tossed his way to his first European Games title at 97kg in Greco-Roman. The 27-year-old Armenian shut out local favorite Aliaksandr HRABOVIK (BLR) 5-0 in the gold-medal match.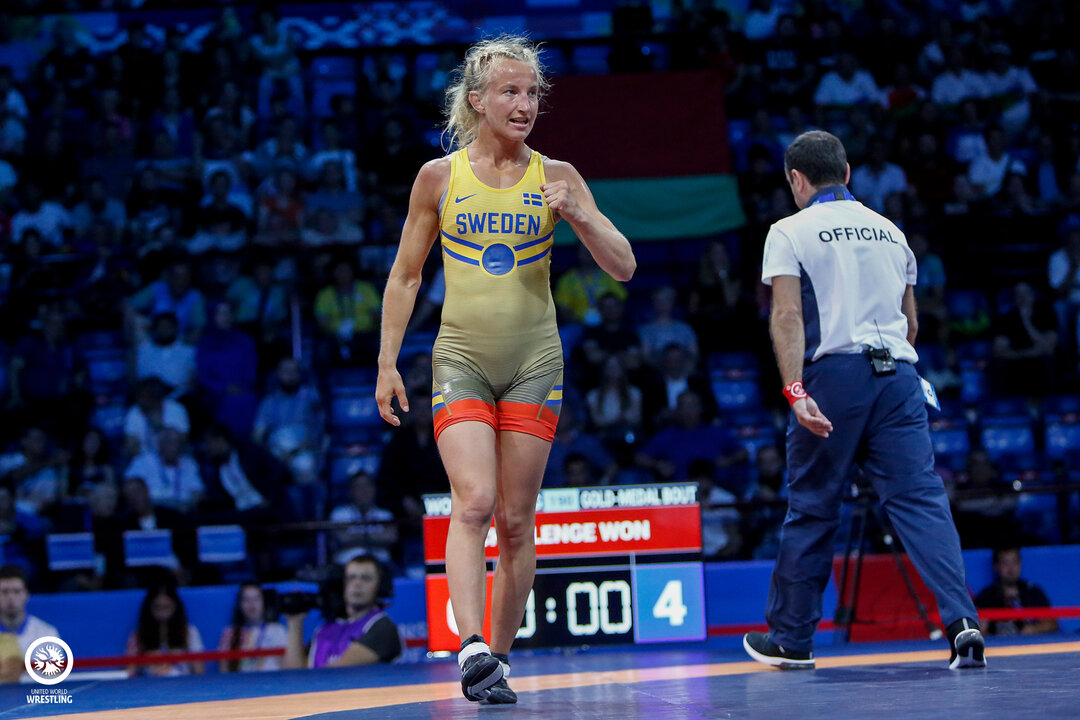 Olympic bronze medalist, and recent mother, Sofia Mattsson, made a splash in her return to the mats winning her second European Games gold medal at 53kg in women's wrestling, defeating Yulia KHAVALDZHY (UKR), 6-4.
Belarus experienced a brief gold rush on the competitions fourth day nabbing a pair of gold medals with Iryna KURACHKINA (BLR) upedned Mimi HRISTOVA (BUL), 10-0 at 57kg and Olympic bronze medalist Vasilisa MARZALIUK (BLR) dominated Francy RAEDELT (GER), 9-0 at 76kg.
The United World Wrestling calendar continues July 12-14 with the Yasar Dogu Ranking Series tournament in Istanbul. The tournament will be the last Ranking Series event of the year in freestyle and women's wrestling.