Preview: Beach Wrestling World Championships
Tuesday, October 2, 2018 - 19:49 By United World Wrestling Press
CORSIER-SUR-VEVEY, Switzerland (October 2) -- Muscular bodies, top-level international wrestling and postcard sunsets meet with sprays of sand – that's the 2018 Beach Wrestling World Championships set for the first weekend of October in the coastal city of Muglia welcoming more than 150 athletes from around the world; among them the reigning champions from Ukraine, Pakistan, Iran, Italy and Norway ready to battle it out on Turkish sands.

Over 150 wrestlers from 16 nations will compete for a world title in cadet, junior and senior divisions, men and women, at the 2018 Beach Wrestling World Championships. The event also serves as a qualifying event for the 2019 Beach Games held in San Diego, California (USA).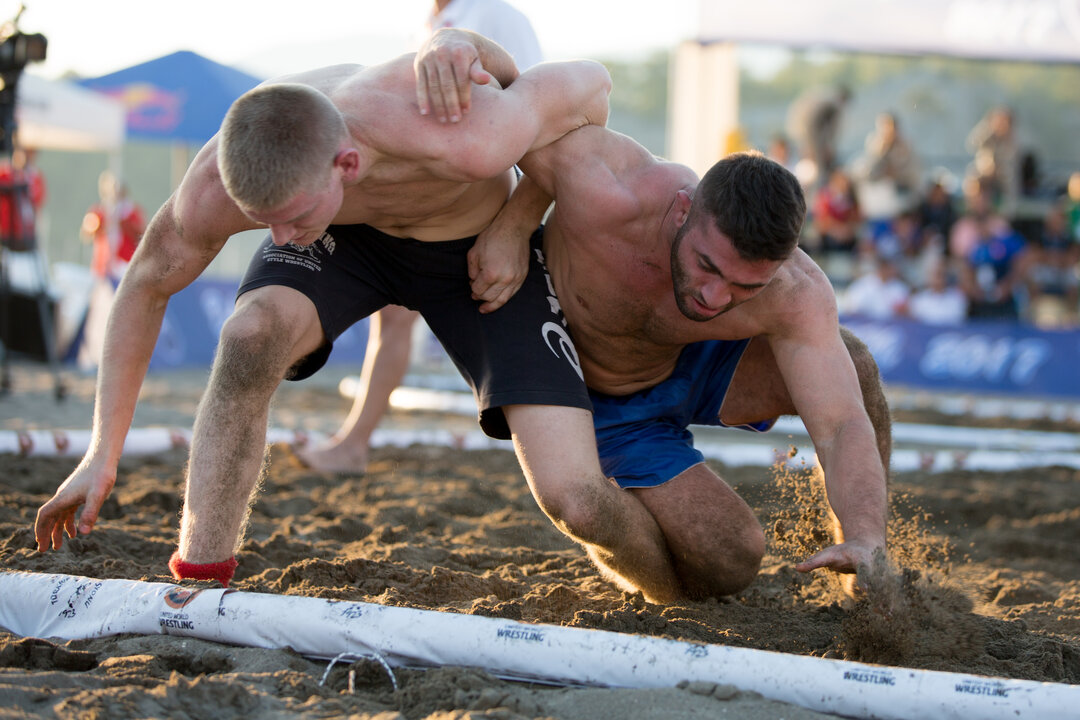 Turkey is the reigning team champion in the men's competition after accumulating the individual results for a country. Iran and Russia finished with silver and bronze respectively last year. Norway, led by Frank Are Haugen ANDERSEN (70kg), will look to improve on last year's fourth-place finish. Haugen is a top contender at 70kg, but could be challenged by Konstantine KHABALASHVILI (GEO) and Semen RADULOV (UKR), the reigning champion in this weight class.

Romania and Turkey are expected to battle for the team title in the women's division. Norway brings back a strong team and should challenge for a high finish as well. At 60kg, Francesca INDELICATO (ITA) will be looking to repeat as champion, while Brenna STIKKELMAN (USA) will attempt to play spoiler. A wrestler to keep an eye on is Adina Ionela IRIMIA (ROU), Romania's youngest competitor with 17 years of age in the women's Seniors heavyweight.

The championships will also be part of the qualification process for athletes competing in the 2019 World Beach Games, a quadrennial sporting event held next summer in California's San Diego, USA. The Association of National Olympic Committees (ANOC), an important partner to wrestling inside the Olympic movement, manages the Beach Games.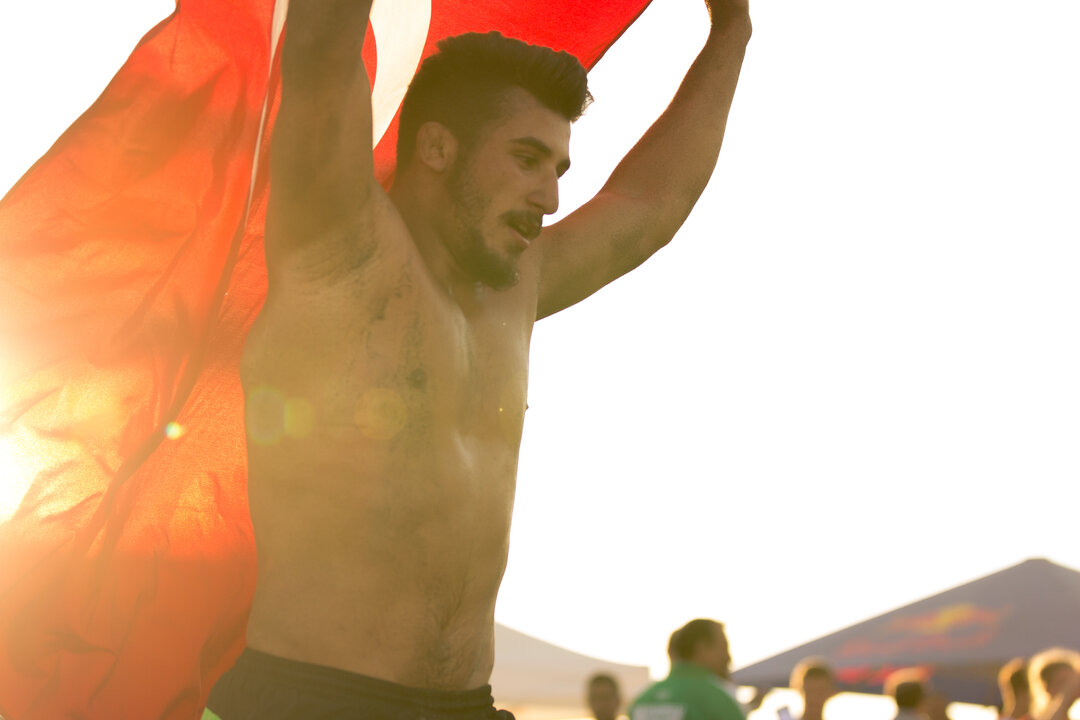 "Beach wrestling is one of our organization's most exciting and fastest-growing disciplines," states UWW president Nenad Lalovic. "The Turkish Wrestling Federation is certain to put on a great competition and we look forward to seeing our athletes compete in the sand." Turkey hosts the UWW Beach Wrestling World Championships for the third time since the discipline's inaugural event in 2006 in Antalya and Dalyan in the previous year.

"We want to see it in more countries in 2019 and are planning for a new event series to make sure that we inspire young athletes to get out and be active in our sport." As beach wrestling is an especially appealing competition style for wrestlers from nations like India, Pakistan and Vietnam and several in Africa as their local styles are very similar, Mr. Lalovic believes that the discipline will help wrestling reach millions more young wrestlers and continue growing interest in the Olympic styles as well.

Beach wrestling will expand its offerings in 2019 with a tentatively approved global tour capped by an annual prize event.


What is Beach Wrestling?

UWW, then known as FILA, codified the form of beach wrestling in 2004. Beach wrestling is standing wrestling done by wrestlers, male or female, inside a sand-filled circle measuring 7 meters (23 ft) in diameter. The style originally mirrored the rules used before the use of wrestling mats, and beach wrestling has been regarded as the oldest version of international competitive wrestling. The international rules have been modified in 2015 by UWW, with the current rules allowing wrestlers to score points via takedowns, pushing their opponent out of bounds, or bringing the opponent down to their back.

The 1st Beach Wrestling World Championships took place in 2006 in Antalya, Turkey. Only the Senior division was featured until 2010, and each age division has separate men and women divisions. Initially only two weight classes for each of the gender divisions within the Senior division, lightweight and heavyweight. The number of weight classes expanded beginning in 2011, with the Senior division featuring four weight classes for both the men (70 kg, 80 kg, 90 kg, and heavyweight) and women (50 kg, 60 kg, 70 kg, and heavyweight).

In addition to the annual World Beach Wrestling Championships, beach wrestling has been contested at Youth Olympic Games, Asian Games, Down Under Games, and Mediterranean Games and will be contested at the upcoming 2019 World Beach Games. A Beach Wrestling World Series is currently being planned for 2019.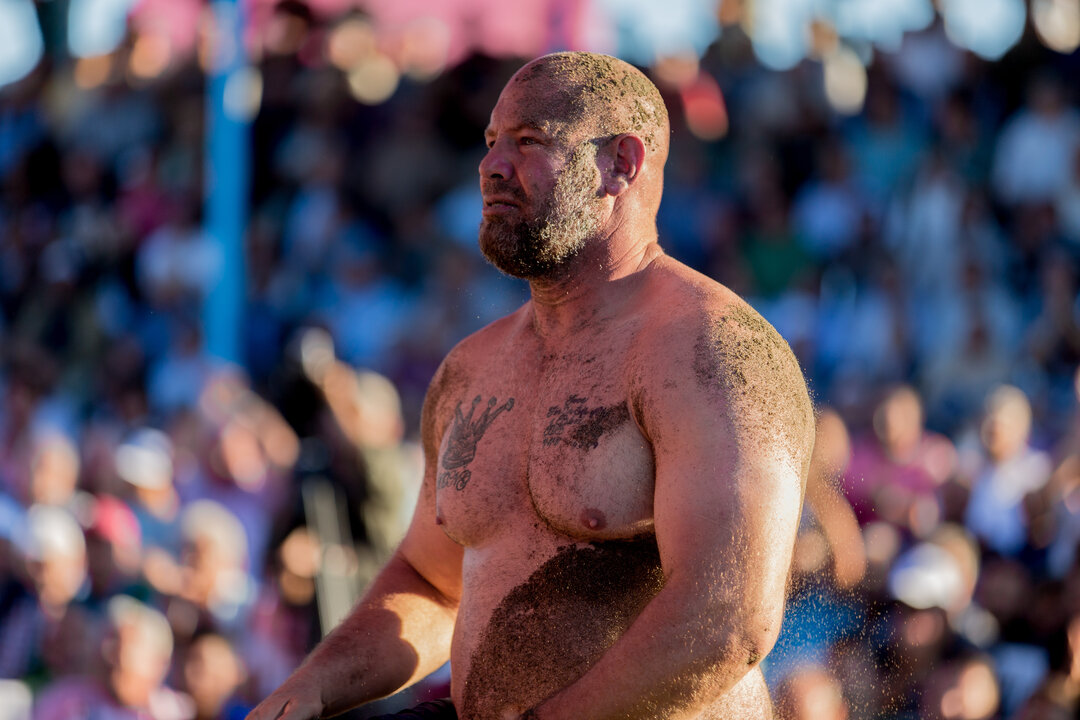 WATCH LIVE

This competition will be LIVE on October 6 & 7 at 7.00 am GMT on Wrestling TV, with the finals on October 7 at 2.00 pm GMT.