Sadulaev Among 8 Russians Ranked No.1 in Freestyle
Wednesday, May 9, 2018 - 18:13 By United World Wrestling Press
Olympic champion Abdulrashid SADULEV is among eight Russian wrestlers occupying the top spot in the May 2018 Ranking Series for freestyle.  
The rankings come after Russia claimed six of the possible 10 gold medals in freestyle at the European Championships in Kaspiisk, Russia. 
The 22-year-old Sadulaev topped another Olympic champion, Sharif SHARIFOV (AZE), in the gold-medal match at the European Championships at 92kg. Sadulaev is expected to move up to 97kg for the Russian Nationals.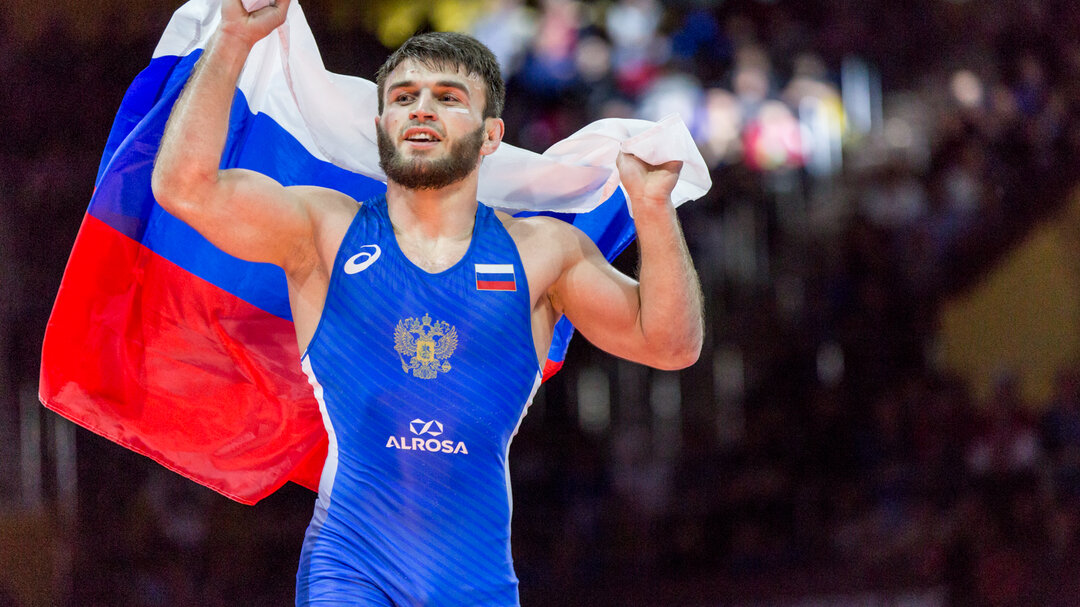 Other top-ranked wrestlers for Russia in freestyle include Zavur UGUEV (57kg), Gadzhimurad RASHIDOV (61kg), Ilias BEKBULATOV (65kg), Magomed KURBANALIEV (70kg), Akhmed GADZHIMAGOMEDOV (79kg) and Vladislav BAITCAEV (97kg). 
Rashidov, Kurbanaliev, Gadzhimagomedov, Sadulaev and Baitcaev won gold medals at the European Championships, while Uguev and Bekbulatov won silver medals. 
Also sitting atop the freestyle rankings are Mandakhnaran GANZORIG (MGL) at 74kg and Nicholas GWIAZDOWSKI (USA) at 125kg.
Ganzorig, a two-time world bronze medalist, was a silver medalist at the Asian Championships in February and placed fifth at the Ivan Yarygin Grand Prix.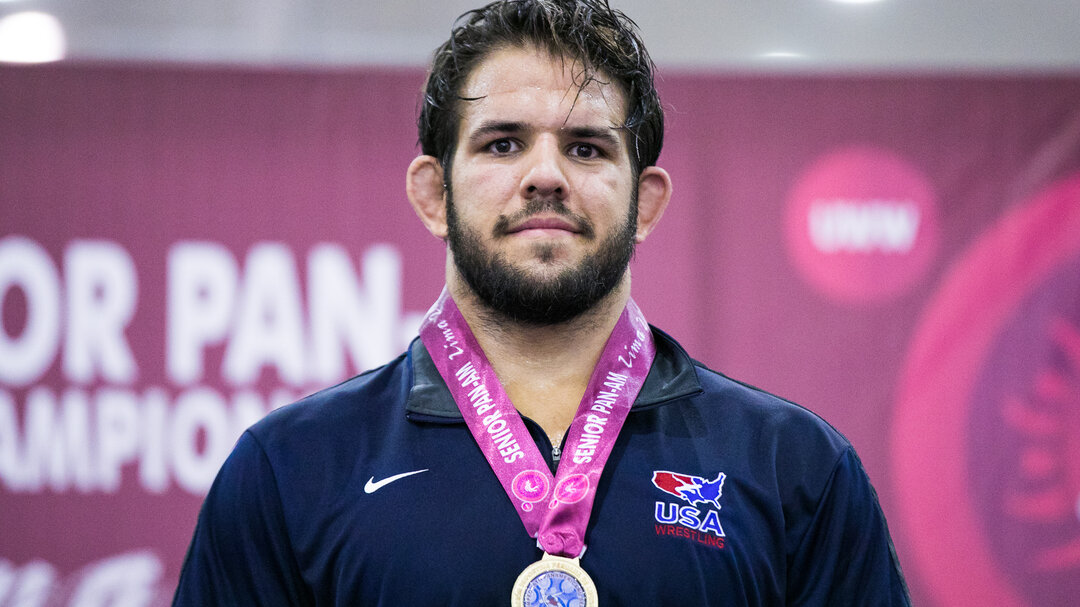 Gwiazdowski, a returning world bronze medalist, recently captured a Pan American gold medal by shutting out two-time Pan American silver medalist Yudenny ALPAJON ESTEVEZ (CUB) 9-0. 

The 2018 season is the first in which United World Wrestling is utilizing an objective ranking system. The points acquired at continental championships and select rankings series will determine the top four seeded athletes at the 2018 World Championships in October held in Budapest.
 
For more on the Ranking Series format, be sure to check out this article. 

View all the rankings on United World Wrestling's homepage. 
May Freestyle Ranking Series (Top 5)
57kg
1. Zavur UGUEV (RUS) // 42 Points
2. Tsogbadrakh TSEVEENSUREN (MGL) // 32 Points
3. Giorgi EDISHERASHVILI (AZE) // 26 Points
4. Kumsong KANG (PRK) // 26 Points
5. Reineri ANDREU ORTEGA (CUB) // 24 Points
61kg
1. Gadzhimurad RASHIDOV (RUS) // 42 Points
2. Abbos RAKHMONOV (UZB) // 32 Points
3. Nurislam (Artas) SANAYEV (SANAA) (KAZ) // 24 Points
4. Beka LOMTADZE (GEO) // 22 Points
5. Kazuya KOYANAGI (JPN) // 22 Points
65kg
1. Ilias BEKBULATOV (RUS) // 45 Points
2. Selahattin KILICSALLAYAN (TUR) // 39 Points
3. Haji ALIYEV (AZE) // 29 Points
4. Daulet NIYAZBEKOV (KAZ) // 26 Points
5. Vladimer KHINCHEGASHVILI (GEO) // 25 Points
70kg
1. Magomed KURBANALIEV (RUS) // 44 Points
2. Andriy KVYATKOVSKYY (UKR) // 34 Points
3. Magomedmurad GADZHIEV (POL) // 25 Points
4. Ogbonna Emmanuel JOHN (NGR) // 24 Points
5. Ikhtiyor NAVRUZOV (UZB) // 24 Points
74kg
1. Mandakhnaran GANZORIG (MGL) // 32 Points
2. Dovletmyrat ORAZGYLYJOV (TKM) // 30 Points
3. Soner DEMIRTAS (TUR) // 30 Points
4. Zelimkhan KHADJIEV (FRA) // 28 Points
5. Frank CHAMIZO MARQUEZ (ITA) // 26 Points
79kg
1. Akhmed GADZHIMAGOMEDOV (RUS) // 42 Points
2. Rashid KURBANOV (UZB) // 31 Points
3. Muhammet KUTANOGLU (TUR) // 30 Points
4. Martin OBST (GER) // 25 Points
5. Ezzatollah Abbas AKBARIZARINKOLAEI (IRI) // 24 Points
86kg
1. Artur NAIFONOV (RUS) // 46 Points
2. David TAYLOR (USA) // 45 Points
3. Fatih ERDIN (TUR) // 42 Points
4. Yurieski TORREBLANCA QUERALTA (CUB) // 37 Points
5. Aleksandr GOSTIYEV (AZE) // 28 Points
92kg
1. Abdulrashid SADULAEV (RUS) // 41 Points
2. Serda BOKE (TUR) // 31 Points
3. Turtogtokh LUVSANDORJ (MGL) // 27 Points
4. Sharif SHARIFOV (AZE) // 24 Points
5. Mohammadjavad EBRAHIMIZIVLAEI (IRI) // 22 Points
97kg
1. Vladislav BAITCAEV (RUS) // 38 Points
2. Magomed IBRAGIMOV (UZB) // 36 Points
3. Reineris SALAS PEREZ (CUB) // 25 Points
4. Aliaksandr HUSHTYN (BLR) // 23 Points
5. Kyven GADSON (USA) // 23 Points
125kg
1. Nicholas GWIAZDOWSKI (USA) // 35 Points
2. Muradin KUSHKHOV (RUS) // 35 Points
3. Zolboo NATSAGSUREN (MGL) // 35 Points
4. Davit MODZMANASHVILI (UZB) // 25 Points
5. Taha AKGUL (TUR) // 23 Points