Three "Must Watch" Day Three Matches at the Ivan Yariguin
Friday, January 25, 2019 - 19:55 By Eric Olanowski
KRASNOYARSK, Russia (January 25) - The brackets for the third day of freestyle and women's wrestling at the Ivan Yariguin have been released and here are three potential matches that you can't afford to miss. 
1. Kyle SNYDER (USA) vs. Reineris SALAS PEREZ (CUB) 
This 97kg semifinals match would be a rematch of last year's Beat the Streets in New York City where Snyder, the two-time world and Rio Olympic champion, overcame an 8-1 deficit to beat the Cuban 2014 world silver medalist, 9-8. 
Salas Perez scored a takedown, a right-sided gut wrench, and a massive four-point throw to build his 8-1 lead. But, the American superstar was able to close out the inaugural period with a pair of one point exchanges, slimming the differential to five points heading into the final period. 
From there, Snyder's smothering pace proved to be too much for Perez, as the reigning world and Olympic champion closed the match on an 8-0 run, and ultimately won the bout, 9-8.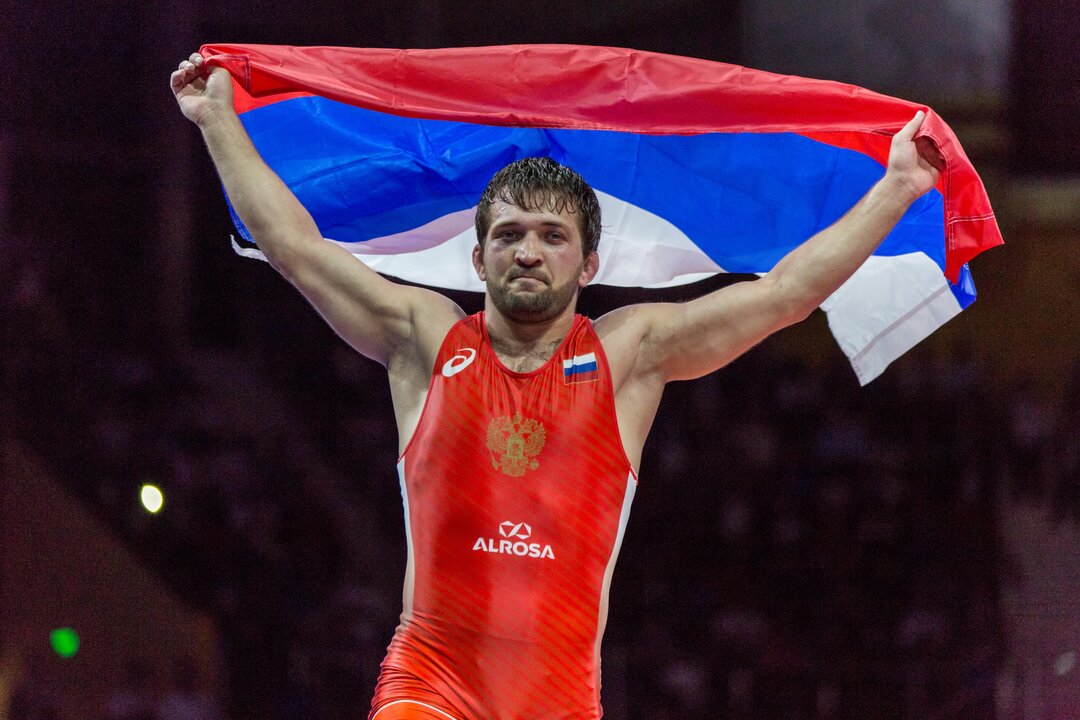 Magomed KURBANILIEV (RUS), 2016 world champion, makes his debut at 74kg 
2. Magomed KURBANILIEV (RUS) vs. Yakup GOR (TUR) 
This 74kg quarterfinal sticks a pair of former 70kg hammers against each other for a spot in Saturday's Yariguin semifinals. 
Kurbanaliev, the world and European champion down at 70kg, is making his debut up at 74kg.  This is the Russian's first weight change since 2016 when he bumped up from 65kg to 70kg. 
On the flip side, Gor, a two-time world medalist down at 70kg, made the leap up to one of the toughest weight classes in the world last season and failed to make Turkey's world team after five consecutive trips to the world championships. 
This match is only possible if Kurbanaliev wins his all-Russian wrestle-off match against 2018 Russian Nationals bronze medalist Nikita SUCHKOV, and both wrestlers win their qualification matches.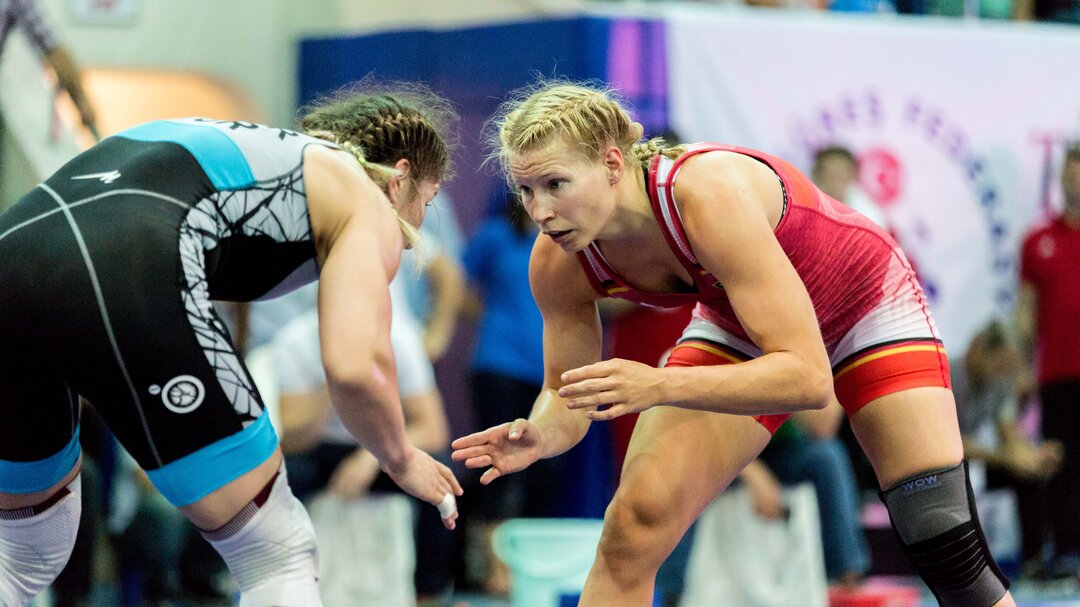 Aline ROTTER FOCKEN (GER), 2017 world runner-up, makes her return after falling short of a medal at the 2018 World championships. (Photo: Max Rose-Fyne)
3. Aline ROTTER FOCKEN (GER) vs. Vasilisa MARZALIUK (BLR) 
This 76kg semifinal match pits the pair of world finalist from two seasons ago against each other. 
Both Focken and Marzaliuk are looking to bounce back after underperforming at the 2018 world championships. The German wrestler went 2-1 in Budapest and fell 6-4 to eventual bronze medalist Erica WIEBE (CAN), while the Belarusian went 0-1 and lost 8-6 to eventual fifth-place finisher Zsanett NEMETH (HUN). 
The pair were in the same bracket at last year's Poland Open and the World Championships, but this would be their first career meeting.