Two Up, Two Down: What We've Learned From the Greco Rankings Series So Far
Tuesday, March 12, 2019 - 16:38 By Timothy Hands
With the Hungarian Grand Prix reaching its conclusion two weekends and the Grand Prix Zagreb Open having come and gone over three weeks ago, that means the year's first two Ranking Series events are now firmly in the books.
There were a lot of great matches at both tournaments, and just as importantly, fans got to see many of the planet's most elite Greco-Roman competitors battle it out either in early-round matchups, or in weight-class finals with serious points on the line.
In other words, the first two Ranking Series tournaments in 2019 have been a success for fans and competitors alike.
And the drama is only going to continue. Soon after the run of Continental Championships wrap up, Italy's Sassari City event is going to serve as a critical bridge for wrestlers looking to boost their point count.
Two months later will be the annual Oleg Karavaev Memorial, which in the past has functioned as both a "warm-up" tournament and team selection mechanism for several powerhouse nations.
But that likely won't be the case for the Karavaev this year, not with the 2019 Astana World Championships right around the corner holding important qualifying implications for the Tokyo Games. That's why it is certainly more than reasonable to expect mayhem in Belarus come July.
Athletes and their respective countries are trying to position themselves well in advance for big performances in Astana, and we're witnessing that already just going by what occurred in Zagreb and Hungary.
Three Takeaways from the first two RS Events


KIM Hyeonwoo (KOR) defeats Laszlo SZABO (HUN), 3-3, to win his second consecutive Ranking Series bronze medal. (Photo: Sachiko Hotaka)
3. Kim Is Still Kim
Now 30, the 2012 Olympic Champion/2013 World Champion is coming off of his second World bronze this past October. He hasn't shown any signs of slowing down, either. KIM Hyeonwoo (KOR) went back-to-back with bronze medals from Zagreb and Hungary, but how he competed is much more telling.
In Zagreb, Kim's lone loss came at the hands of 2016 Olympian Bozo Starcevic (CRO). Other than that, he was flawless, racking up three tech falls and going unscored upon in all three. A 1-1 loss to 2017 World Champion Viktor Nemes in the Hungarian Grand Prix kept him from gold, but there were two more tech falls and five wins overall. Altogether, Kim outscored his opposition in both tournaments 68 to 22 with five tech falls.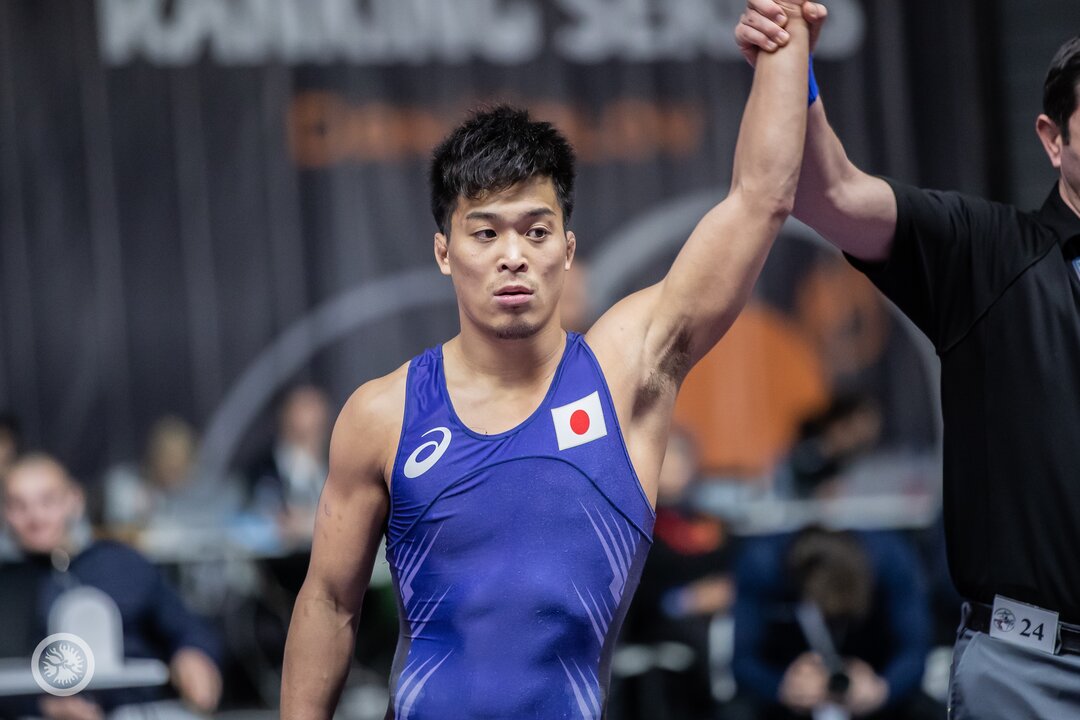 Shinobu OTA (JPN) is ranked No. 10 in the world at 63kg after winning the Hungarian Grand Prix. (Photo: Sachiko Hotaka)
2. Ota was impressive up at 63 kilos.
2016 Olympic silver Shinobu OTA (JPN) raced to gold at 63 kilograms, a weight class in which he had competed previously only once before (2018 Nikola Petrov). After a challenging victory over Dmtryo TSYMBALIUK (UKR) in the qualification round, Ota got past fellow Rio medalist Stig-Andre Berge (NOR) before eventually closing out TUO Erbu (CHN) in the finals 6-0. The gold is Ota's first from a "Ranking Series" tournament.
At 63 kilos, Ota doesn't have the natural body size of many of his opponents, so he cannot force attacks the same way he did before. But his speed, ability to deviate between tie-ups, and general mat sense are still advantages, which is what everyone saw in Gyor.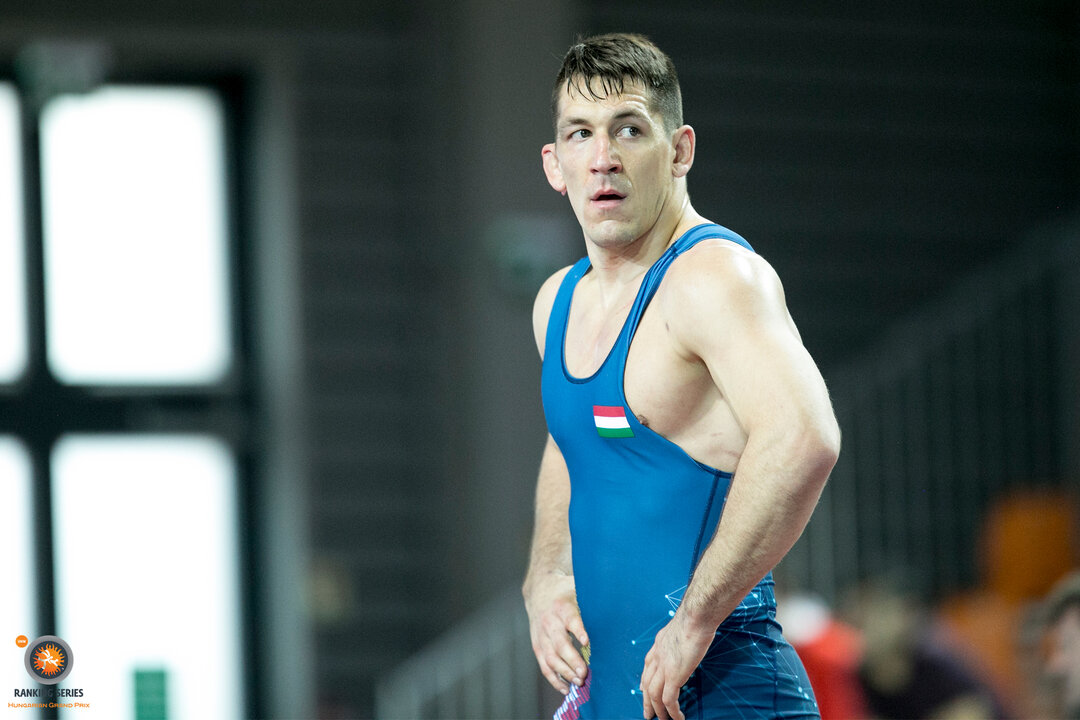 Viktor LORINCZ (HUN) is ranked No. 3 in the world at 87kg after winning the Zagreb Open and the Hungarian Grand Prix. (Photo: Sachiko Hotaka)
1. Experience matters in the "Ranking Series"
At the Zagreb Grand Prix, 24 of the 39 possible medals were earned by wrestlers who had either placed at or won a World Championships event, counting all three major age groups (Cadet, Junior, and Senior).
In Hungary, that number dipped only slightly, with 21 of the 40 medals going to prior World Champions or medalists.
Ivan LIZATOVIC (60 kg, CRO), Kim Hyeonwoo (77 kg), Viktor LORINCZ (87 kg, HUN), Burhan AKBUDAK (82 kg, TUR), and G'Angelo HANCOCK (97 kg, USA) are the only athletes to have placed in both Zagreb and Hungary.
Lorincz won in Croatia and again in Hungary, nailing down a combined 36 Ranking Series points for his efforts.