Weekly FIVE! June 19, 2019
Wednesday, June 19, 2019 - 15:47 By Eric Olanowski
Reviewing the three Japanese reigning world champions who'll need a special wrestle-off to make it to the World Championships. Also looking at United States' Nur-Sultan freestyle world team and Amine being named San Marino's European Games flag-bearer
1. Japan's Special Wrestle-Off Scheduled for July 6 
Japan's Meiji Cup wrapped up last weekend in Tokyo, Japan, and three reigning world champions still need a win in a special wrestle-off on July 6 to lock up their spot for the 2019 World Championships in Nur-Sultan, Kazakhstan. 
"The Meiji Cup serves as the second of the two national tournaments for selection to the World Championships, along with the All-Japan Championships (Emperor's Cup) in December. Winners of both tournaments automatically made the world team; different winners means a playoff to decide who gets the berth."
For the second year in a row, two-time world champion Yui SUSAKI will clash with her nemesis Yuki IRIE for a spot on Japan's 50kg world team squad. 
Irie, the reigning Asian and Emperor's Cup champion, is the only wrestler in the world to defeat Susaki multiple times, but it was Susaki who came out on top of their opening round match-up last weekend at the Meiji Cup. Susaki used a last-second four-point move to score the 6-2 win over Irie before knocking off Rio Olympic champion Erie TOSAKA en route to the Meiji Cup gold medal. 
Risako KAWAI and Kaori ICHO, who combine for five Olympic titles, will meet for Japan's Nur-Sultan spot at 57kg. Kawai fell to Icho in the All-Japan finals but got revenge last weekend and redeemed herself with a 6-4 victory over the four-time Olympic champion. 
The youngest male world champion in Japanese wrestling history Takuto OTOGURO fell in his Meiji Cup final to Rio silver medalist Rei HIGUCHI, 15-5, and will need to win on July 6 to regain his 65kg spot on the freestyle team. 
Jordan BURROUGHS defeated Isiah MARTINEZ in three matches to head back to his ninth consecutive World Championship or Olympic Games. (Photo: Sam Janicki)
2. United States Freestyle Nur-Sultan World Team Set 
The second of two Final X's finished last weekend in Lincoln, Nebraska, and hometown favorites Jordan BURROUGHS and James GREEN are headed back to the World Championships to represent the United States. For Burroughs, the defending 74kg bronze medalist, it'll be his ninth consecutive appearance at the World Championships, and for Green, it'll be his fifth straight time representing the United States. 
Burroughs was tested in his attempts in making another world team. He needed three matches to grab his spot from Isiah MARTINEZ. Burroughs scored a late takedown and stole the first match, 5-4. In the second match, Martinez edged Burroughs, 5-5. In match three, the London Olympic champion showed his experience, scoring the 7-1 victory and locked up his ninth consecutive spot on United States' world or Olympic team.  
Green's impressive first match against Ryan DEAKIN came by scoring the 18-second 10-0 technical superiority victory, then closed out the series with a 4-3 win in the second match.
Meanwhile, Daton FIX and Tyler GRAFF defeated world medalists to make their first senior-level teams. Fix took the 57kg spot from 2017 world silver medalist Thomas GILMAN, and Tyler GRAFF grabbed the 61kg position from reigning world bronze medalist Joe COLON. 
Kyle SNYDER, the two-time world Olympic champion, also locked up his spot on USA's World Team after handling Kyven GADSON in two straight matches. 
RESULTS 
57kg - Daton FIX df. Thomas GILMAN, two matches to one. (9-1, 2-3, 6-3) 
61kg: Tyler GRAFF df. Joe COLON, two matches to one. (4-6, 9-2, 12-2) 
70kg: James GREEN df. Ryan DEAKIN, two matches to none. (10-0, 4-3) 
74kg: Jordan BURROUGHS df. Isaiah MARTINEZ, two matches to one. (5-4, 5-5, 7-1) 
97kg: Kyle SNYDER df. Kyven GADSON, two matches to none. (4-0, 12-1) 
USA's #WrestleNurSultan Freestyle Squad: 
57kg: Daton Fix 
61kg: Tyler Graff 
65kg: Zain Retherford 
70kg: James Green 
74kg: Jordan Burroughs 
79kg: Dake / Dieringer *Dake has requested a special wrestle-off.
86kg: Pat Downey 
92kg: J'den Cox 
97kg: Kyle Snyder 
125kg: Nick Gwiazdowski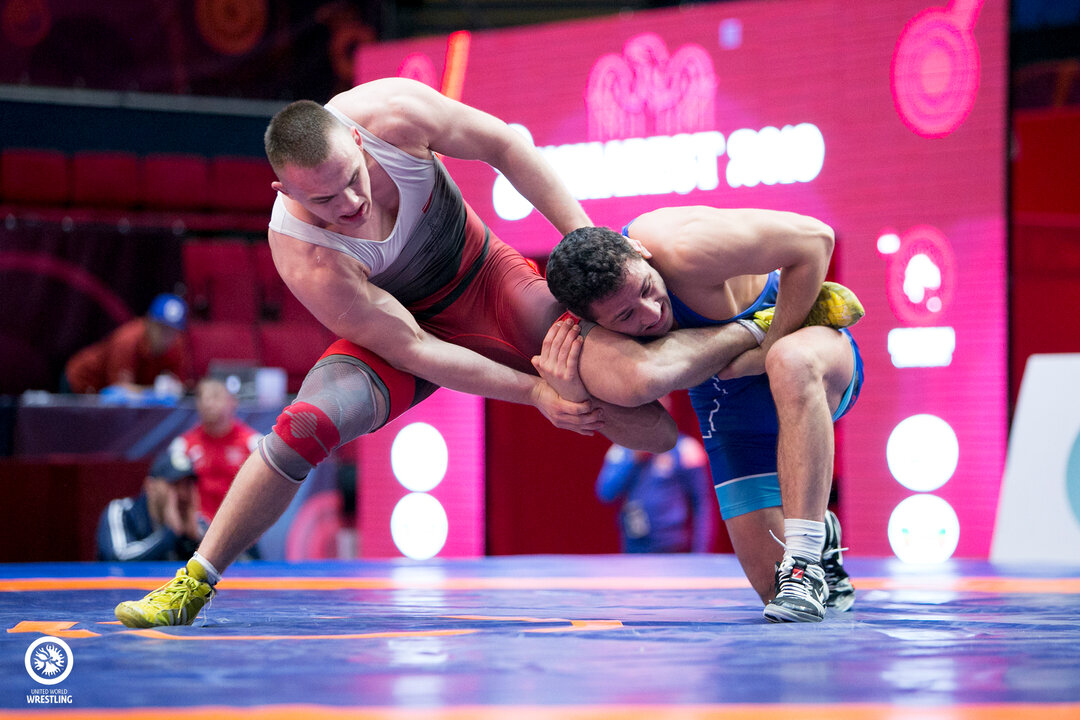 Myles AMINE has been named San Marino's flag-bearer at the 2019 European Games. (Photo: Gabor Martin)
3. Amine Named San Marino's European Games Flag-Bearer 
Myles AMINE received a call from an unfamiliar number a few weeks ago that he'll never forget. Who was on the other line? It was a correspondent from the Olympic Committee. What did they want? They wanted to know if Amine, San Marino's first-ever freestyle wrestler to win a match at the European Championships, was free on June 22nd to bear his nation's flag during the opening ceremonies at the European Games in Minsk, Belarus. "It's an incredible honor to represent my heritage and San Marino on such a big stage," said Amine.
Amine, who was a top-ten finisher at the European Championships, where he only fell to eventual champion Vladislav VALIEV (RUS) and bronze medalist Ali SHABANAU (BLR), received the nod to carry San Marino's flag over several other high-level athletes. "There were a few other athletes who were past Olympians, so to pass up those people and select me shows they have high expectations for me," said Amine. 
As for the expectations Amine has for himself, he said, "I have the same expectations going into the Games as I do for every competition I compete in. That is to have fun, compete hard, and to win a gold medal." He added, "I'm looking forward to this new experience as well as my future competing for San Marino." 
Amine ended by saying, "My brother (Malik) and I are the first freestyle wrestlers (San Marino) has had, so I hope this helps grow the sport in San Marino."
To follow their European Games journey, here are Myles Amine and Malik Amine's Instagram accounts.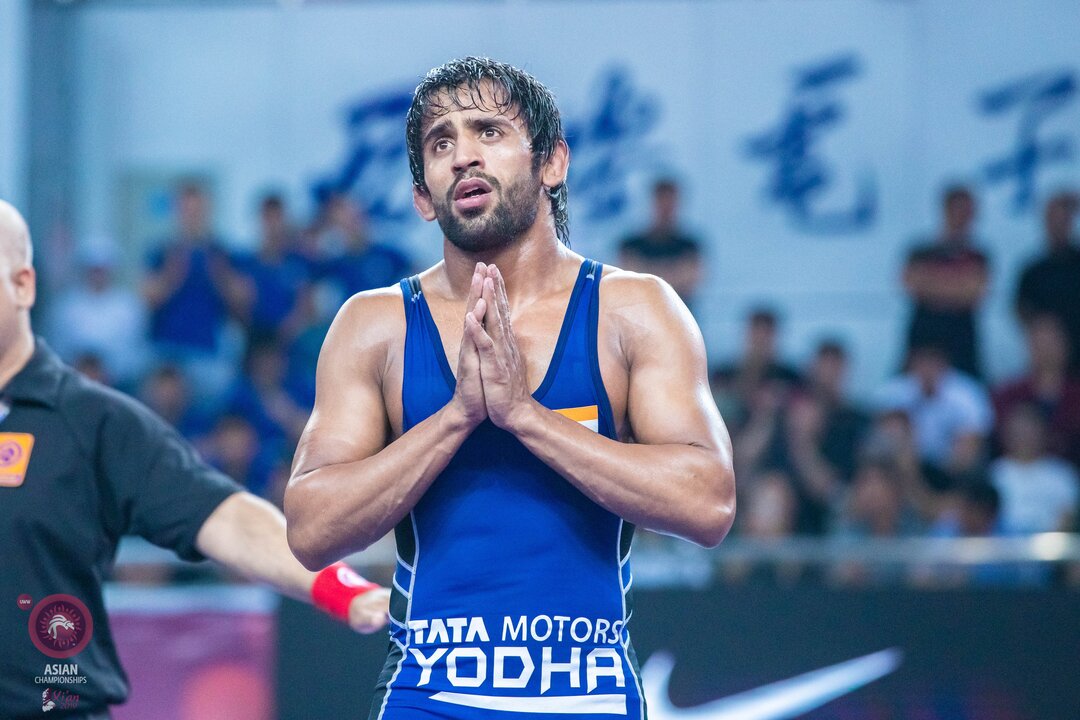 4. Yasar Dogu to Dictate Top-Four Seeds at World C'ships for Nearly Every Weight 
The Yasar Dogu, the final freestyle Ranking Series event of the year, is a less than a month away and will have huge implications on the top-four seeds for the 2019 World Championships. Of the current 40 top-four seeds, five wrestlers have seized the No. 1 seed, 17 wrestlers have cemented at least a top-four seed, leaving 23 seeds open for the taking. Wildly enough, there are still 150 non-seeded wrestlers that can steal a seed for September's World Championships.
Here is a full breakdown of who has an opportunity to steal a seed with a promising performance at the Yasar Dogu.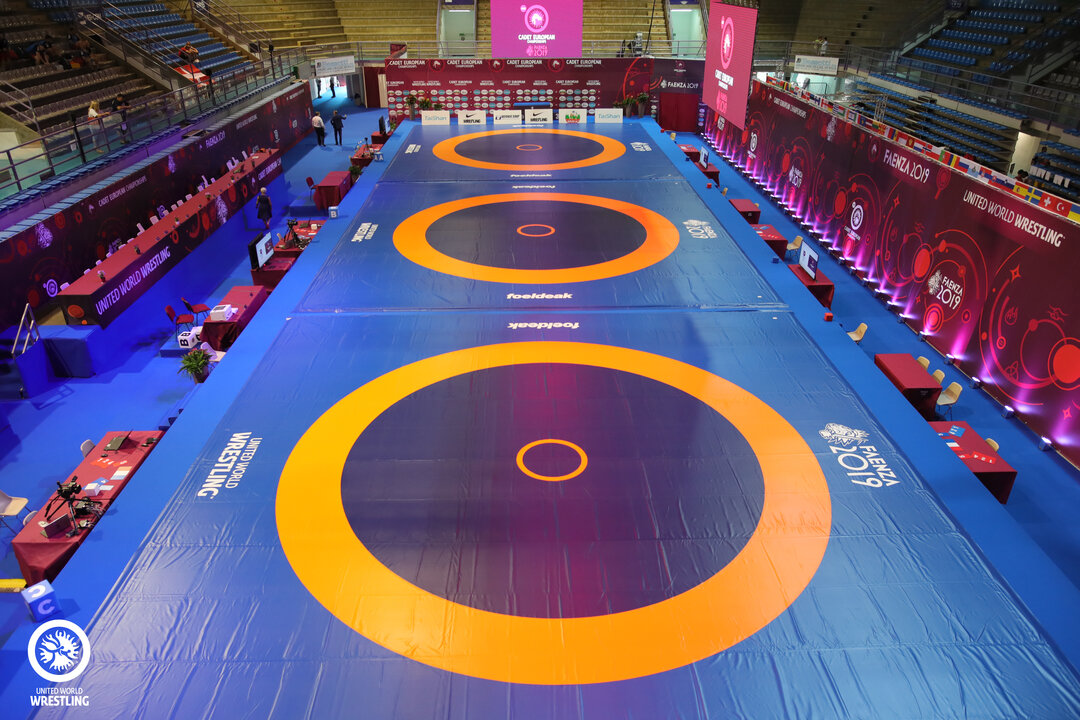 5. Cadet European Championships Underway in Faenza, Italy 
The Cadet European Championships are in full swing in Faenza, Italy and will go through Sunday. 
After the second day of wrestling, Azerbaijan, led by Malik ALIYEV (AZE) and Nihat MAMMADLI (AZE), won a pair of Day 2 gold medals and head into the final day of Greco-Roman wrestling trailing first-place Russia by 23 points. Armenia rounds out the top-three in the Greco-Roman team race after the second day of wrestling. Armenia and Azerbaijan both have 65 points, but the Azeris hold criteria because of their two champions.
The medal matches for the final day of Greco-Roman wrestling begin on Wednesday at 18:00 (local time) and can be watched live on www.unitedworldwrestling.org. 
Weekly FIVE! In Social Media
1. Big Move Monday -- MOROZ L. (MDA) -- 2018 Cadet Europeans
2. Big Moves From Day 1 // Cadet European Championships #WrestleFaenza
3. Shots from the #WrestleFaenza Cadet European C'ships 
4. Big Moves from day 2 // Cadet European Championships #WrestleFaenza
5. Enjoying #wrestlefaenza? Check out this recap of #wrestleguatemalacity!