Weekly FIVE! October 1, 2018
Monday, October 1, 2018 - 11:20 By Eric Olanowski
Discussing this weeks wrestle-off between Maroulis and Hedrick, and the Beach Wrestling World Championships. Also looking at results from the first Women's Classic International Tournament and next weekend's Youth Olympic Games.
1. Maroulis and Hedrick Wrestle-off Scheduled for October 6
Helen MAROULIS (USA), the three-time world and Olympic champion will wrestle Alex HEDRICK (USA) on October 6 in a Final X special wrestle-off to determine who will represent the United States at 57kg in October's World Championships. 
The best-of-three series was originally scheduled for June 23 but had to be rescheduled due to an undisclosed Maroulis injury. Though it has not been confirmed, Maroulis is said to have pulled out of the June 23 match after re-aggravating a concussion that she suffered in January while wrestling in the Indian Pro League.
If Maroulis is able to compete and is victorious, it'll be her thirteenth time (age-level and senior-level) representing the United States at a World Championship or Olympic Games.
2. Wrestling Delivers First-Ever Level 2 Coaches Course
United World Wrestling delivered its first-ever Level 2 Coaching Course last week to a group of coaches in England.
The course was aimed at coaches living in the United Kingdom, an area still working to develop several basics for their wrestlers.
The participants were asked to design and teach skill progression on the 7 Basic Skills of Wrestling, as well as design developing practice sessions on the four training phases. Overall the course included more than 40 hours of instruction and practical assessment.
"I thought the coaches that attended did a phenomenal job throughout the week,' said Errett. "They came with a great attitude and effort each day."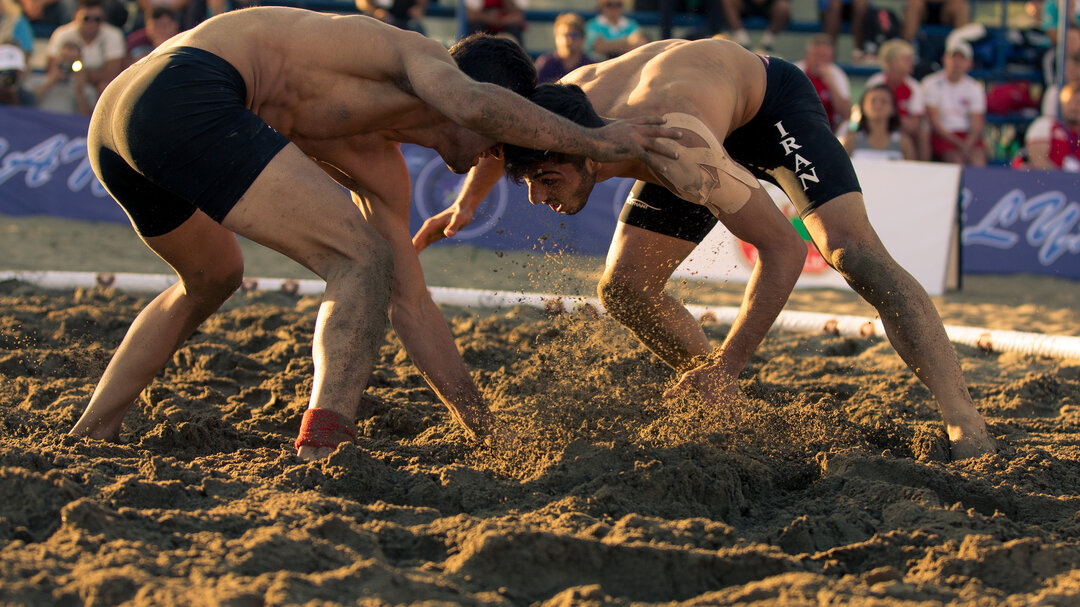 2017 Beach Wrestling World Championships (Photo by Max Rose-Fyne) 
3. Beach Wrestling World Championships Scheduled for this Saturday 
This weekend, 150+ participants from 16 nations will be in the mix for a beach wrestling world title in Sarıgerme-Ortaca (Mugla), Turkey. More importantly, they will be in the mix for a spot at next summer's 2019 Beach Games in San Diego.
Turkey took gold at home last year with Iran taking silver and Russia bringing home bronze. Norway returns this year with a large team hunting for the podium after just missing the mark with a fourth-place finish last year. Frank Are Haugen ANDERSEN (NOR) at 70kg will lead the way for Senior Men's team. Standing in his way is Konstantine KHABALASHVILI (GEO), a 2014 European Bronze medalist in freestyle. Also, be on the lookout for Semen RADULOV (UKR) to be in the mix for gold at 70kg again this year.
Romania and Turkey will be head to head for team gold in the Senior Women's division. Norway is also a likely team podium finisher. Italy's Francesca INDELICATO (ITA) will be looking to repeat at 60kg. Always scrappy Brenna STIKKELMAN (USA) may be able to play spoiler at 60kg. Romania's youngest wrestler Adina Ionela IRIMIA (ROU) in +70kg will be one to watch out for.
Click HERE for the full SCHEDULE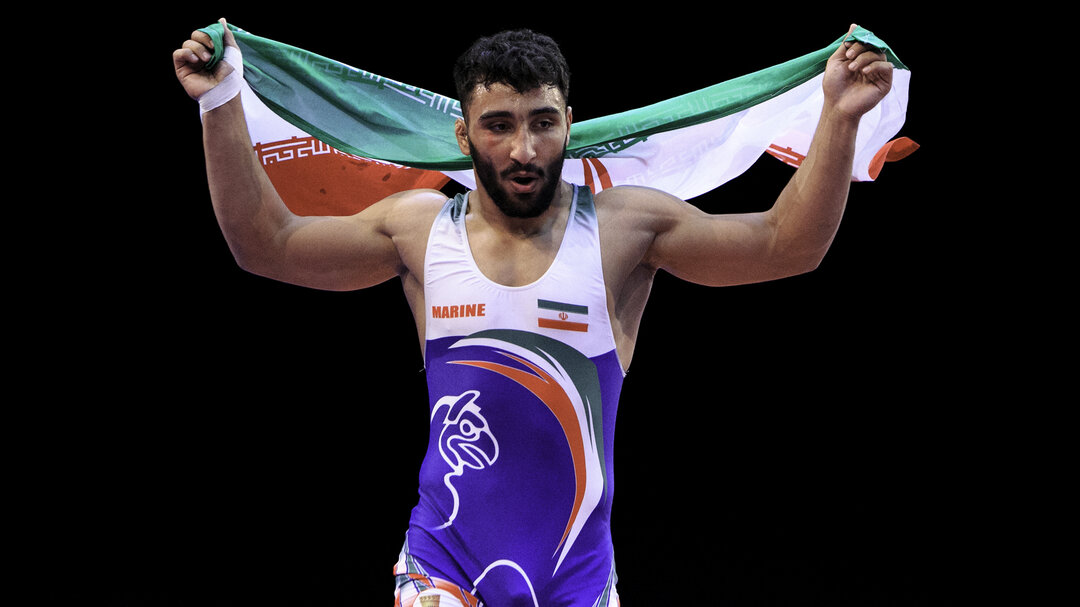 Mohammad Ghorbanali NOSRATI (IRI). (Photo by Sachiko Hotaka)
4. Buenos Aires Hosts Youth Olympic Games, Begins October 12-14 
Wrestlers from 50 nations and all five continents will be represented in Buenos Aires, including several Cadet-level continental and world champions. The Youth Olympic Games, which are held on October 12-14, has been a springboard for some of wrestling's current senior-level superstars, including European Games medalist Grace BULLEN (NOR) and world champions Mayu MUKAIDA (JPN) and Yuki TAKAHASHI (JPN).
In an effort to become more gender equitable, wrestling increased the number of female participants in Buenos Aires to 50, which is up from 32 participants in Singapore 2010 and Nanjing 2014. The adjustment was part of a larger effort by the International Olympic Committee to meet its goal to make the 2018 Youth Olympic Games the first-ever gender-equal Games.
Click HERE for the full entry list 
Click HERE for Youth Olympic Games schedule
5. Iran Wins First Women's Classic International Tournament
Iran captured the team title at the first Women's Classic International Tournament in Beirut, Lebanon, winning two gold medals and four medals overall. Meanwhile, Iraq and Syria finished second and third respectively.
Champions of the first Women Classic International Tournament were Nada MEDANI (EGY) at 50kg, Yana SOROKA (UKR) at 55kg, Fateme NIKBAKHT (IRI) at 60kg, Anastasiia LAVERENCHUK (UKR) at 65kg, Dalma CANEVA (ITA) at 70kg and Masoome KHANLAR PANBE CHOULE (IRI) at 75kg.
Team Standings
1. Iran 
2. Iraq 
3. Syria 
4. Egypt
5. Ukraine
6. Georgia
7. Italy
8. Armenia
9. Lebanon
10. Kyrgyzstan
Weekly FIVE! In Social Media 
 
1. Big Move Monday!
Don't Miss the Beach Wrestling Worlds this week, LIVE on unitedworldwrestling.org
2. That Sunday feeling.
3. Interested by The Beach Wrestling?

WATCH Live the Worlds Here: http://ow.ly/uM6F30m2v1j

#beach #wrestling #beachwrestling#sarigerme #turkey
4. The Art Of Wrestling / Images from the Junior World Championships / Photo @thegrappleclub -
5. 🇷🇺Russian Tank🇷🇺